My Shopping Genie Busted Official Response
June 15, 2011
By Team Business For Home
June 14, 2011 MyNet Holdings, Inc, MyNet Universe, Inc and Subsidiaries

Official Legal Position (PIcture David Freed – CEO)
MyNet Universe, Inc was recently made aware of and received some concerning emails, one in which the author, x, openly and vehemently disparages the Company. The policy of the Company is generally not to address statements which have a signature of x; however, after an immediate mode of discovery, the Company is fairly certain of its origination.
Likewise, the Company principals normally consider it imprudent to give credibility to such statements; however, after discussing this with our legal team, the Company has chosen to issue the following information in regard to this current matter:
First and foremost, the very statement of content of one of the emails (received stuff from people here and there, over time, and links to websites explaining details) directly questions the truth, credibility, and validity of the information. We believe that the author of the email, Kalpesh Patel, has both a personal, self-serving agenda from perhaps trying to build his 3rd new direct sales organization (in the last 120 days) by stealing MyNet Distributors, as well as, a direct motive to bring harm to thousands of distributors worldwide with his statements.
After numerous Distributor complaints and reports, Mr. Patel was asked by the Company to verify that he was not recruiting MyNet Distributors that were not directly enrolled by him. After a non response and further violations, Mr. Patel, did have his Distributorship suspended. To date, it appears, Mr. Patel's attack is what he has decided his response would be.
The overwhelming content of the email is untrue, inflammatory, and has no factual basis-and Mr. Patel knows that fact. MyNet's Master Distributor Bruce Bise has been forthright and has addressed his history with Mr. Patel and many of you have spoken with Bruce also. Neither, Bruce nor any of his family members are account holders or signers of any of the MyNet Bank Accounts, nor have they ever been.

Mr. Patel also is dishonest with his statements about commissions due, and, in fact, was assigned a position by his Enroller that gave his business a great head start in accumulating his MyNet earnings. His commission total for nine months is $119, 814.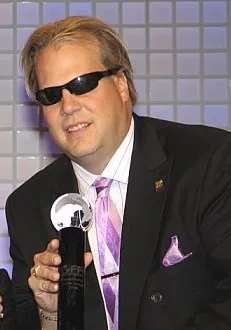 In regard to Nancy and Andrew Burling: They are guilty of the same violation (which now is public knowledge). The Burlings became Partners of John Van Deurzen who was assigned a position in the main leg of the Company from its Founders. That assignment assisted the Partnership in averaging $54,000 a month for every month, of the 13 months, they were a part of MyNet Universe.
We find it interesting and disingenuous at best, that both of the Parties in this letter suddenly feel the need to come clean after their alleged inappropriate actions were brought into question by the Company. As long, as they were able to cross-sponsor and commit other violations of the Company's Terms and Conditions, they were happy to receive the commissions from MyNet. Once the company took a position, on behalf of and in an effort to protect its Distributors by enforcing the Company's Terms and Conditions, which threatened their income, they became willing to throw the Company under the bus by creating a propaganda campaign against us-and against you-jeopardizing your ability to earn income. One might ask, What amount was the head hunter fee they received from their new venture? Unfortunately this is a bad pattern in the Direct Sales industry.
The Company takes seriously the actions of these former MyNet Distributors and their intent to disparage the Company and bring harm to all. MyNet Universe, Inc., along with other agencies and entities, is moving forward in a mode of discovery in an attempt to gather all the facts of what its damages are and plans to take legal action to protect its business on behalf of you and of every Distributor.
Prudence tells you that it is easy to play sideline quarterback and criticize the Company through the challenges it has faced during the new management transition. Emails are not considered private speech. When a court finds a person to have libeled another, the court can charge him a fine for each and every time that libelous statement had been published, i.e., each time that email was sent, or re-sent-by anyone. The Company has a duty to its shareholders, its employees, and its independent distributors to protect itself against all outside attacks, and it will do so to the fullest extent allowed by law. The Company also has a duty to protect its name, trademarks and business operations from Companies and/or individuals that choose to violate them.

Regards,

MyNet Executive Team

Previous posts about this case:
www.businessforhome.org/2011/06/my-shopping-genie-terminates-william-shaw/

www.businessforhome.org/2011/06/my-shopping-genie-busted-by-andrew-burling/

www.businessforhome.org/2011/06/my-shopping-genie-busted-by-kalpesh-patel/

www.businessforhome.org/2010/09/my-shopping-genie-review-not-so-good/