Glen Jensen – Agel Founder Interview
December 6, 2011
By Team Business For Home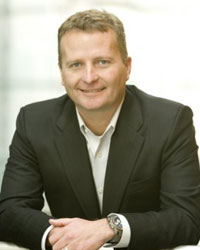 Glen Jensen is founder of Agel Enterprises and its largest single share holder. He is married to Kathy Fowler, the Jensen family is living in Highland, Utah, USA. Glen and Kathy have 3 daughters Brittany, Kaitlyn and Krisha, and two sons, Alec and Justin.
Glen started his corporate career as a customer service agent at Nu Skin in 1989 where he gained great experience in the Direct Sales Industry. Glen later worked as one of three Americans at a multi-billion pharmaceutical company in Japan.
After returning back to the US from Japan, he was hired as the International Director of Neways and took Neways to Japan and Russia building revenues of $6 million per month in those markets within a 2 year period.
In 2004 Glen founded Agel enterprises, successfully launching in multiple countries from the first day of business and teamed up with Top Leaders such as Randy Gage, Eric Worre and many others. He was forced down as Agel CEO in 2010 after an ongoing dispute with a Venture Capital Company. As of December 2011 he is still the largest single shareholder in Agel Enterprises.
Glen will be back in the MLM industry in 2012 starting a new company with a brand new concept, services and unique compensation plan.
The Jensen Family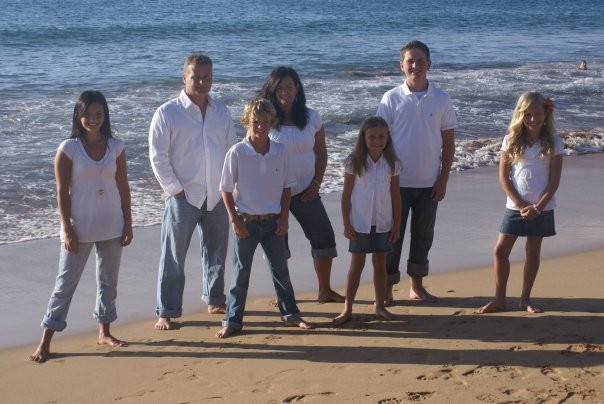 Glen, how did you got involved in MLM?
I was living in Japan where I did volunteer work and when I came back in to the USA, my cousin asked me to work for Nu Skin, a company I never heard of. In 1989, Nu Skin was very small and I started as a customer service agent. At that time there were only 8 people in customer service and we were located in a little building in Provo, Utah, USA .
Shortly after starting at NuSkin, the company started to grow rapidly and soon I became Supervisor of the Customer Service department. I worked full time at NuSkin and also went to university full time while getting my University degree. Upon graduation, I moved back to Japan with my wife Kathy, and started working for a multi- billion dollar pharmaceutical company in the new product research and development department. My wife was 7 months pregnant when we moved to Japan and did not speak the language, know the culture or have any friends nearby.
She told me that she wanted to go back to the USA, with or without me. Obviously I choose to go back with her. Upon returning to the US, I was hired as the International Director for Neways, where I opened the Japanese and Russian markets in 1993.

| | | |
| --- | --- | --- |
| | | |
| Travelling in Thailand | Top Earner Recognition with Eric Worre | Building in Hong Kong |
What was the first company you started?

I finally decided to start my own company – Synergy Worldwide – in 1999. Under my leadership, Synergy was recognized as the 8th fastest growing new business in America.
It grew so fast, I ended up selling the company to Nature's Sunshine in 2000 but remained as Founder and President of the company for the next few years. Then I stepped away from the industry for a time, but realized this was an industry that I loved and started to plan my return.
How did you get back to the industry you love?
I heard about an amazing fruit growing in the Amazon; the Acai Berry and developed a juice formula from the Acai Berry. Initially I took this unique concept to Synergy but they said No.
Later I met Dallin Larsen, at that time he was President of Monarch, and told him my story. Dallin decided to start a new company around the Acai Berry called Monavie using the product and marketing story that I brought to him.
At the end of 2004, a flash of genius late in the evening gave me the idea of "Gelceuticals" and that was the birth of Agel and my sole focus on the growth and development of that company.
Glen Jensen as CEO

Why did you step down as CEO of Agel Enterprises?
I did not step down, it was a hostile takeover.

The growth and success of Agel was truly amazing. A Venture Capital company took a minority share in 2005 to finance the amazing growth. (Venture capital is financial capital provided to early stage, high potential, high risk, growth startup companies by investors.) In June 2007 I paid them 100% back.
However Agel continued to grow fast from $8 million per month in August to $12.5 million in September 2007, basically growing from $100 million to $150 million a year with all signs of even higher growth figures.
So I teamed back up again with the Venture Capital (VC) Company. They wanted me to slow down the growth of Agel, which in my opinion, was a very bad decision. The problem with these Venture capitalists is that they have minimal understanding of the Network Marketing Industry and did not understand how precious momentum is.
They insisted on, and demanded control. Until that point, I was in control, but now the VC controlled 2 of 3 Board seats and my ownership units were dropped below 50%. In late 2010 the VC insisted on closing 12 countries with $47 million in revenue.
I could not accept this, so the VC decided to replace me. We are still in a legal battle over this decision. In my opinion nowadays the management of Agel Enterprises lacks vision and direction, which saddens me considering what it could have been.
| | | |
| --- | --- | --- |
| | | |
| Glen and Kathy Jensen | Running for a cause | A proud father, mother and just married daughter |
I understand you will be back with a new MLM company?
Yes, it will be something very different, both in product and in compensation plan. The idea of this new company will unequivocally change direct sales as we know it. It will launch in the first quarter of 2012 in multiple countries around the globe.
Who have been your mentors?
I do not have a mentor, I like to improve and change concepts and develop different ways of doing things that most companies simply accept as normal. I have been able to innovate and improve many components of the companies that I have worked with; Neways- Synergy — Monavie — Agel
What would be your advice to a MLM newbie in general.
My advice is to keep it simple, remember: It does not work, if it does not duplicate!