My Shopping Genie Scam Alert 2012
February 1, 2012
By Team Business For Home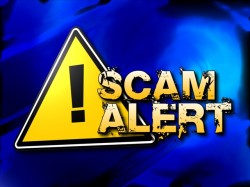 This website has received numerous complaints about My Shopping Genie (MSG). In September 2010 we already published and warned for the thin rope My Shopping Genie was on. You find the article here.
After Andrew Burling and Kalpesh Patel left the company with a Big Bang, the writing was on the wall. Master distributor John van Deurzen bailed out in November 2011.
According to many insiders My Shopping Genie is collecting payments from monthly autoships and is only paying a few preferred leaders. The field is left in the dust.
A few message's we received:
[private_platinum]

My monthly subs were always taken out of my account on time and my commissions never going in. I had virtual money as per my back office. The money owed to me was never paid out to me. I asked and begged for it on many occasions and there were always excuses and In the end I had to call it a day and severed all my ties with MSG.
I might add that MSG had been select paying leaders since the Fall of 2011. We left in June 2011 after a long battle of fighting for back commissions, only promises of an investor and excuses. Chapter 13 is next IMHO
MSG is a complete waste of time. I lost thousands of pounds on fraudulent Easyjet Inflight Advertising magazine advertising that did not take place in the E-lottery, not taking any chances here.
As you have not paid me since May it is obvious you wont be paying me what i am due, other distributors are getting paid who are heavily promoting msg still. I do not wish to be involved and neither does my wife with a company that cannot perform payments that are due to their hard working distributors.
The company has not paid anyone since June… If you call and ask them what's going on with the pay they will tell you it's being sorted out and there were issues with the investors, etc, etc. etc… and that they expect to have all back pay paid up by next week… however they've been saying that since June… I would love to hear from anyone who has actually received a paycheck since then?.
This is what we call a Scam….
Alexa Rankings My Shopping Genie are Down the Drain.
The company is still popular in Russia, Kazakhstan and the Ukraine.
[/private_platinum]