Youngevity $40 Million in Net Sales in 2011
February 2, 2012
By Team Business For Home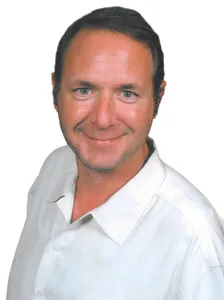 SAN DIEGO, Feb. 1, 2012 /PRNewswire/ — AL International (JCOF-PK) (www.alintjcof.com), a global direct marketer of lifestyle and nutritional products as well as gourmet coffee, today released Fourth Quarter and Year End 2011 financial results.  The company reported a tenfold increase in revenues for the quarter, recording net sales of $11,364,000 compared to $1,126,000 for the same quarter in 2010.
Gross profits grew to $9,210,000 in Q4 2011, compared to $166,000 for the same period in 2010.   Fourth Quarter 2011 net income came in at $1,815,000 versus a loss of ($471,000) in 2010.  Fourth Quarter EBITDA came in at $2,014,000, besting EBITDA for the previous quarter (Third Quarter 2011, which posted EBITDA of $333,000) by 600%.  Complete financial results for Q4 and Year End 2011 are posted on www.pinksheets.com under the symbol JCOF.
Steve Wallach, CEO of AL International, said he was gratified by the company's strong results.  "2011 was an exciting and very busy year for our company.  We integrated six acquisitions, which began to hit full stride by the end of 2011. Our company is very well positioned to continue our organic growth, which will greatly improve shareholder value. At the same time, we will keep exploring new potential opportunities through acquisition."
Chris Nelson, AL International's CFO, said, "We are very pleased with our performance for the Fourth Quarter.  The quarter produced strong profits and this resulted in a stronger balance sheet as well.  We finished the year with over $1.7 million in cash and credit card receivables, and with more than $5.3 million in debt-free inventory."
About AL International
AL International, Inc. (JCOF-PK) is a fast-growing, innovative, multi-dimensional company that offers a wide range of consumer products and services, primarily through person-to-person selling relationships that comprise a "network of networks." The company also is a vertically-integrated producer of the finest coffees for the commercial, retail and direct sales channels. AL International was formed after the merger of Youngevity Essential Life Sciences (www.youngevity.com) and Javalution Coffee Company in the summer of 2011.
About CLR Roasters
CLR Roasters was established in 2001 and is a wholly-owned a subsidiary of AL International. CLR Roasters produces coffees under its own Cafe LaRica brand, as well as under a variety of private labels through major national sales outlets and to major customers. It also produces a unique line of coffees with health benefits under the JavaFit® brand.