Association Of Network Marketing Professionals Review 2012
March 11, 2012
By Team Business For Home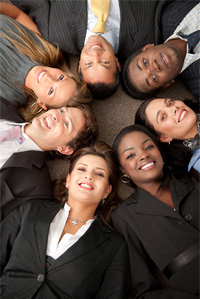 This Association Has A Lot Of Influence, Really A Lot…
The Association Of Network Marketing Professionals (ANMP) Early in 2004 a group of passionate individuals in the USA, Rod & Marcie Cook and Cheryl Gonzalez, concerned about the future of the Network Marketing community, came together to form an association.
The ANMP focused on establishing standards for the protection of all groups within the Network Marketing community.
It also centered efforts on educating both companies and participants of their responsibilities and rights.
The ANMP has organized to prevent among other things: harmful legislation on supplements and proposed business opportunity rules by the FTC. The association has also drafted publications on standards, and has continually provided education for Network Marketing professionals.
By 2009 the association started drawing the attention of many of the top leaders, trainers, and professionals within the Network Marketing community developing around a core belief: Strength Comes From Unity. In 2010 the name of the association become the Association of Network Marketing Professionals.
Membership
The biggest and perhaps the most important part about being a member of the ANMP is the TEAM behind you if you need assistance. They are here to serve, help, educate, and protect you and your business. Anyone who thinks of themselves as a Network Marketing Professional, regardless of their capacity should secure their own individual membership with the ANMP.
A membership is only $5 a month or $50 a year.
Leading Members from prestigious MLM Companies:
| | | | |
| --- | --- | --- | --- |
| | | | |
| Garrett McGrath – President | Peter Mingils – Exec. VP | Brian McMullen – VP | Larene Williamson – Secretary |
| | | | |
| Marcie Cook – Treasurer | Mel Atwood | Tom Chenault | Troy Dooly |
| | | | |
| Len Clements | Sandi Cohen | Daren Falter | Rod Cook |
| | | | |
| Ruth van Buren | Melody Johnson | John Hammack | Bret Matheny |
| | | | |
| | | | |