Organo Gold Under Federal Investigation – Bogus Complaints
March 10, 2012
By Team Business For Home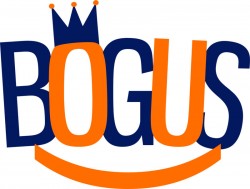 Channel 5 News reporters, part of www.krgv.com a texas based radio and TV station, and an NBC affiliate, transmit from a 1,500-foot tower in Santa Maria, located south of La Feria, USA. They reported as follow about Organo Gold: [private_platinum]
———————————————————————
Special Investigation: Organo Gold Federal Investigations
WESLACO – CHANNEL 5 NEWS has uncovered more information about Organo Gold, which claims to be a healthier coffee. The Federal Trade Commission, which was created to protect consumers from harmful business practices, has a file on Organo Gold.
CHANNEL 5 NEWS got copies of dozens of complaints dating back to October 2010. Consumers from Texas, Florida, California, Colorado, Illinois, Mississippi and New Mexico complained. Some of the documents we requested were withheld because information obtained by the Commission in a law enforcement investigation is exempt from disclosure under the Freedom of Information Act.
A bulk of the complaints CHANNEL 5 NEWS did obtain are against Organo Gold and its multilevel marketing plan. Some complained about getting phone calls from the company. The complaints submitted are posted below the article. The FTC warns not all of them have necessarily been verified yet.
The FTC is just one of the federal agencies looking into Organo Gold. The Food and Drug Administration investigated Organo Gold's CEO in 2004. He was issued a warning that his company was breaking the law by making medical claims that could not be verified.
The FDA does not vouch for the safety or effectiveness of Organo Gold.
The U.S. Department of Agriculture also has an open case against Organo Gold. They issued a civil penalty against the company in 2010.
Attorney generals in Texas, Florida and Mississippi have received complaints against the company. You should consult your doctor before you take any medication or supplement.
———————————————————————
Reading the complaints the majority is from MLM haters who do not understand Direct Selling, they most likely would fill the same complaint against any other Direct Selling company like Amway, Herbalife or Nu Skin. What Organo Gold could improve is to show the amount of Ganoderma it is coffee. Over enthousiastic distributor made possible health claims during presentations, which they should not do. Looks to me as an isolated case….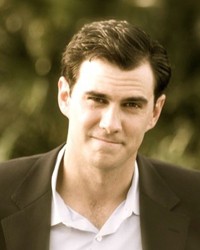 I asked Top MLM Attorney Kevin Thompson for his professional opinion:
Kevin: :In my opinion, it's really bad journalism. The journalist never took ANY time to read the information on the company's website. The company makes ZERO crazy claims about its products. It's not hard to find a zealous distributor making aggressive claims. It does not mean that the distributor's behavior is consistent across the entire company. It was poor journalism done by a journalist in a small town in the middle of nowhere.
[/private_platinum]