Avon – Hostile German Take Over?
April 3, 2012
By Team Business For Home
6.4 million worldwide distributors in shock?
Coty Inc. is owned by the German Reimann family with brands like Adidas, Calvin Klein, Davidoff, Playboy and many others.
Avon Press Release:
NEW YORK, April 2, 2012 /PRNewswire/ — Avon Products, Inc. (NYSE: AVP) today confirmed that it received an unsolicited, non-binding indication of interest from Coty Inc. to acquire Avon for $23.25 per share.
Avon's Board of Directors, consistent with its fiduciary duties, carefully considered an indication of interest from Coty that was substantially the same as one made less than two weeks ago. At that time, the Board concluded, and it still believes, that Coty's indication of interest is opportunistic and not in the best interest of Avon's shareholders.
In reaching its conclusion, Avon's Board considered, among other things:
Strategic direction: The Board of Directors remains confident in the Company's stand-alone prospects.
Coty's indication of interest substantially undervalues Avon and is opportunistically timed: The Avon Board believes Coty's indication of interest, which offers Avon shareholders only a 20% premium over the Company's closing share price on March 30, 2012, does not reflect the fundamental value of Avon and its global beauty care franchise. Indeed, the indication of interest represents a multiple of only 1.1 times Avon's net revenue for the fiscal year ended December 31, 2011 and 8.7 times 2011 EBITDA. This is significantly below multiples that the Board of Directors believes an iconic consumer company is worth in a change of control transaction.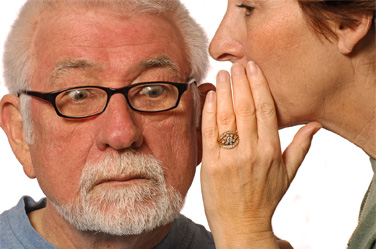 The completion of the CEO search: Avon is committed to its publicly announced process of hiring a new CEO and executing against what the Company believes are its strong long-term prospects. With a new CEO, Avon's Board firmly believes that there is greater opportunity to improve shareholder value in excess of Coty's conditional indication of interest.
Coty's indication of interest does not constitute a real offer: Coty's indication of interest is non-binding and, by its own terms, subject to numerous conditions such as financing, due diligence and the negotiation of a definitive agreement. Coty's letter to Avon dated March 30 alludes to the possibility that, following diligence, Coty reserves the right to raise or lower its price to acquire Avon. In the final analysis, Coty is attempting to obtain a free look at Avon in the absence of any commitment whatsoever to close a transaction at any price.
Avon's Board and management are committed to creating value for shareholders and, in so doing, take their fiduciary duties and responsibilities very seriously. The Company remains committed to its publicly stated path of completing the CEO search and executing against what it believes are Avon's strong long-term prospects. Coty's indication of interest of $23.25 per share does not provide a compelling reason for Avon to deviate from its current plans. Under the circumstances, Avon's Board is convinced that rejecting Coty's indication of interest is in Avon shareholders' best interests.
Avon, the company for women, is a leading global beauty company, with over $11 billion in annual revenue. As the world's largest direct seller, Avon markets to women in more than 100 countries through approximately 6.4 million active independent Avon Sales Representatives. Avon's product line includes beauty products, as well as fashion and home products, and features such well-recognized brand names as Avon Color, ANEW, Skin-So-Soft, Advance Techniques, Avon Naturals, and mark. Learn more about Avon and its products at www.avoncompany.com.
Field recommenations [private_platinum]
Avon has had declining sales in markets like the United States, Brazil and Russia. Its famous army of Avon ladies sales representatives is shrinking because of uncompetitive commissions and stiff competition.
Avon has been bedeviled by heavy competition from drugstores in the United States, aggressive pricing by rivals in Eastern Europe and inadequate ordering systems that have frustrated representatives in Brazil, its biggest market. Standard and Poor's Ratings Service said that it had put Avon's ratings, including its 'BBB' corporate credit rating and 'A-2' short-term rating, on CreditWatch with negative implications.
[/private_platinum]