Morinda (TNI) Receives Communicator Award
May 24, 2012
By Team Business For Home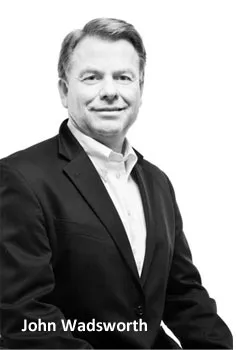 Morinda Bioactives Receives Communicator Award for its Bioactive Academy
Bioactive Academy wins Silver Award of Distinction in Interactive category
PROVO, UT, May 24, 2012 – Morinda Bioactives (formerly Tahitian Noni) received the Silver Award of Distinction at the 18th annual Communicator Awards for the interactive learning platform "Bioactive Academy". There were over 6,000 entries in 2012, making the Communicator Awards the largest and most prestigious award of its kind, honoring the creative excellence for communications professionals.
The Communicator Awards are judged and overseen by the International Academy of the Visual Arts (IAVA), a 550+ member organization of leading professionals from various disciplines of the visual arts dedicated to embracing progress and the evolving nature of traditional and interactive media. They honor work that transcends innovation and craft – work that made a lasting impact, providing an equal chance of winning to all entrants regardless of company or agency size and project budget.
"The pool of entries we received for this year's Communicator Awards serves as a true testament to the innovative ideas and capabilities of communications and marketing professionals around the world. Each year our entrants continue to amaze by reinventing the ways we communicate and market in an ever-changing industry" noted Linda Day, executive director of the IAVA. She added, "On behalf of the entire Academy, we congratulate this year's Communicator Award Entrants and Winners for their passion and dedication."
Please visit www.communicatorawards.com to view the full winners list.

Bioactive Academy is the premier training platform for Morinda Bioactives business builders. The training presentations found inside the virtual walls prepares business builders for every possible situation. Inside Bioactive Academy they learn the science behind Morinda Bioactives, the history of the company, the best strategies and practices for sharing product, and how they can fully take advantage of the Morinda Bioactives opportunity.
About the Company
Morinda Bioactives (formally Tahitian Noni International) is a global, research-driven bioactive products company that was the first to introduce the health benefits of the noni plant—a bioactive-rich, adaptogenic plant, containing iridoid compounds—to the world outside of Tahiti. Morinda Bioactives is the leader in the discovery, development, manufacturing, and marketing of noni-based bioactive products including nutritional supplements, beauty, and weight loss lines. Headquartered in Provo, Utah, Morinda Bioactives is the world-wide leader in bioactive supplements.