MonaVie Response On Black Diamonds Resignation – Internal Memo?
June 27, 2012
By Team Business For Home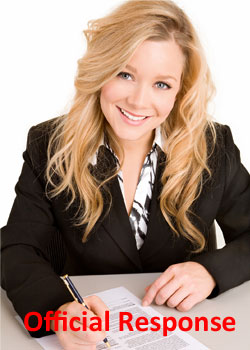 Protecting Your MonaVie Business and the Open Door Policy

Dear MonaVie Black Diamond Leader,
It's often been said that our industry is one of relationship building. In business—just as in life—not all relationships last, and MonaVie is not immune to the painful truth that some associations come to an end. Occasionally, there are those who feel compelled to leave behind what they've begun to build here at MonaVie and begin a new chapter in their lives. We understand that, and it is the reason why the Founder, Chairman, and CEO of our company had the foresight to implement the Open Door Policy years ago. As Dallin A. Larsen so eloquently stated,
"If for whatever reason, any MonaVie distributor feels they would be better served by pursuing another financial opportunity, we would wish them Godspeed and simply hope that they would continue experiencing the health enhancing benefits of our products. And, should the opportunity ever arise, we would welcome them back with open arms to once again pursue their financial dreams through MonaVie."
Unfortunately, as we all have experienced at some point in our lives, some relationships end in a less-than-positive or constructive manner. If you feel that the actions being taken through social media by Mick and Vick Karshner and Rob and Lisa Alwin are having a negative impact on you or the people in your organization, my simple suggestion is to log into your Facebook account and "unfriend" the Karshners and Alwins. This will prevent distributors in your organization from being subjected to any disparaging posts and videos delivered to your Facebook news feed.
Joining and building a MonaVie business remains the most lucrative route to financial success in all of direct selling. I recognize that MonaVie may not be the right fit for everyone. However, I also have a responsibility to help protect the business opportunity for our distributors worldwide who have found a home at MonaVie, and I promise to do that.
Sincerely,

Randy Schroeder
President of North America & Europe,
MonaVie