Morinda Announces Iridoid Research Symposium
July 25, 2012
By Team Business For Home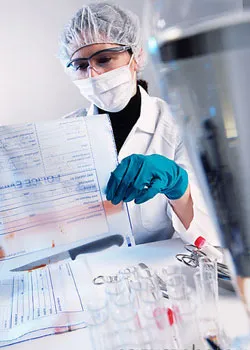 2012 International Iridoid Research Symposium To Be Held Next Month
Third Annual Iridoid Symposium to Be Held August 21st at Morinda Bioactives
PROVO, UT, July 24, 2012 – Morinda Bioactives (formerly Tahitian Noni International) announced that the third annual International Iridoid Research Symposium will be held at their headquarters in Provo, Utah, on August 21st. Scientists from around the world will be presenting current research on iridoids in both plants and animals. The symposium is being presented by the International Society for Iridoid Research, which is an organization dedicated to the sharing of information and research being conducted on iridoids. Membership in the organization is open to individuals, educational institutions, and companies that have completed, or are currently conducting, research on iridoids. The primary goal of the society is to share current scientific information about iridoids and their properties.
The conference brought over 250 scientists, academics, and organizations together from all over the world via live webinar broadcast to share what is being discovered about the functions of iridoids in plants and animals. The conference is currently posted on the Morinda Bioactive website. To view the presentations go to: https://gononi.com/united_states/english/link/training/recorded?id=386431
Registration for this year's symposium is available at: https://iirs.eventbrite.com/
About the Company
Morinda Bioactives (formerly Tahitian Noni International) is a global, research-driven bioactive products company that was the first to introduce the health benefits of the noni plant—a bioactive-rich, adaptogenic plant, containing iridoid compounds—to the world outside of Tahiti. Morinda Bioactives is the leader in the discovery, development, manufacturing, and marketing of noni-based bioactive products including nutritional supplements, beauty, and weight loss lines. Headquartered in Provo, Utah, Morinda Bioactives is the world-wide leader in bioactive supplements.