Towah Group In Good standing!
July 18, 2012
By Team Business For Home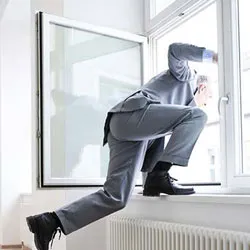 Many Direct Sellers have a Towah account / debit card to receive international payments. Towah is a payment and transaction services provider to the direct selling industry, with international payment services operating in over 130 countries.
It seems the company is in heavy weather. If you have a Towah account you might want to check with your company if your payments are secured.
It appears from the companies house website that all directors with the exception of Tor-Anders Petteroe, and Morten Petteroe, have resigned.
UPDATE 19 July 2012 message from the Towah Group (Press release will follow)
Towah Plc has never been trading and has never been a part of the operational Towah Group Ltd and subsidiaries. We had, some years ago, a plan on how Towah should be developed and where Towah Plc was planned to be a vital part of the organization. Towah did follow a different strategy and Towah Plc did not become a part of this strategy, therefore we decided to close the company down. As mentioned before, this company has never traded and was merely an unnecessary cost.
Towah group Ltd, Towah members Club Ltd, Towah 42 AS, Towah Norway AS, Towah Sweden AB, Towah USA Inc, Towah Hong Kong Ltd, Towah Group Europe SL are all companies in good standing.
Towah strategic moves
Towah has over the last 3 years invested over 4 million EUR into our proprietary software in order to develop a truly unique payments and transaction engine suitable to power the current Towah operations and several new ventures in payments over the next few years. In order to optimize the return on this investment and to divide the various operations clearly we have chosen to move some of the operations related to the MLM payment services over to Towah members Club Ltd. This company was established last year and did not trade until 2012.
Directors.
Bob Flohr has been involved in Towah as it developed from an entrepreneurial company to a well-managed corporation, bringing his vast experience to the table in the process. He retired because of health problems earlier this year from this position, but he remains a close advisor to the management and a major shareholder in the company.
Keith Stock has moved forward to manage other parts of his businesses as a natural part of his business life.
Rob MacColl was head of our US operations. As Towah has made some structural changes, mostly to position ourselves to enable a close cooperation with another major company, the US operations have been reduced and Rob has left this position. He is also still a close advisor to the management and a major shareholder and may very well be seen in a different function in Towah as we move forwards.
The current directors represent the senior Towah expertize and the majority of the shares.
When the strategic changes are made, Towah expect to announce new directors to the board.
Towah problems.
Early this year Towah had to shut down the services to a major MLM company because they failed, after numerous attempts, to comply with the strict compliance and codes of ethics a Towah affiliated merchant has to comply with. This customer represented thousands of members with funds in their Towah accounts and all funds related to the activities of this company was frozen and therefore unavailable for anyone. This created a major problem for many members as well as for Towah as a company. The loss of revenue forced Towah to downsize parts of the operations for some time until we had established alternative revenue to compensate for the loss. Towah has now recovered from this and experience a major revenue increase on a daily basis.
There are still some issues for members related to the mentioned company, but all other members experience a smooth a secure payment service from Towah.
The whole Towah team work hard every day to ensure that we can continue to improve our services to both individual members and affiliated merchants.
Towah has no financial problems and is well respected by all third party suppliers and actors in the payment services.