Zeek Receiver Might Go After USA Top Earners
September 2, 2012
By Team Business For Home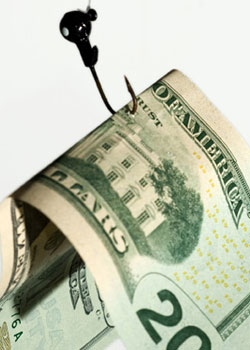 It was a small statement in Kenneth's Bell conference call, however if you are an USA ZeekRewards Top Earner you should be worried…
Kenneth Bell, the court-appointed receiver for Zeek Rewards, participated in a conference call on 27th August with various members of the media in an effort to provide an update since Zeek's unraveling sixteen days ago.
In a conversation that included prepared remarks and a question-and-answer session, Mr. Bell addressed the status of his investigation, as well as a look into his priorities for the near future
In moving forward, Mr. Bell stressed that his job was to locate and lock down all assets both in Zeek's possession and from "anyone who ought not to have it". When asked if he was alluding to the possibility of "clawback" litigation against investors who withdrew more than their initial investment, Mr. Bell stuck to his message that he would pursue "every dollar" from those in wrongful possession of the funds.

More details will likely emerge in Mr. Bell's report to the court following his initial investigation.
I would guess both Dawn Wright Olivares, former COO as Darryl Douglas, former Sales Director Zeekrewards are on the receiver's hit list. Both seems to have disappeared from the social media.