Empower Network Review 2012
October 18, 2012
By Team Business For Home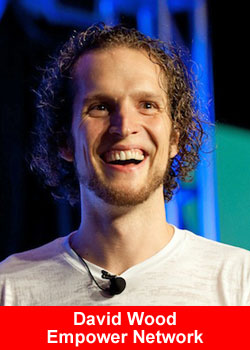 Empower Network is founded by David Wood and David Sharpe and launched on October 31, 2011 and since it launched it has attracted over 72,000 paying members and paid out over $20+ million in commissions. (December 2012)
According to Alexa, Empowernetwork.com is already the 420 th largest global site. It attracts a lot of web traffic from Australia (Nr. 150), Canada (Nr. 189) and the USA (nr. 210) as per October 2012.
Essentially, it is a hosted platform for you to blog on, similar to WordPress.com or Hubpages.com. It fact it uses WordPress Multi User on the backend.
A basic membership to the Empower Network gets you access to the viral blogging platform and it will cost you $25 a month. if anyone signs up via your link, you get 100% commissions, sent instantly and directly to your bank account. So if someone you refer purchases a basic membership you will get $25 a month recurring commissions.
In 2011 the Empower network had several challenges to pay out international members, however those start up problems has been solved. The Empower Network uses a tiered commission structure.
Products
Empower Network Viral Blogging System
State of the art website with a word class capture lead system for $25 per month. You get a customizable blog built into the wordpress platform, complete with hosting, sales videos, capture pages – and if you want, you can even capture the leads into your own auto-responders. To qualify for commissions is $19.95 per month.
The Empower Network Inner Circle
This product is only available as an upgrade to the existing 'Viral Blogging System' members who are interested in learning more advanced marketing training and leadership principals.
Empower network has interviewed industry Phenom's who want nothing more than to help you make more money, have a better life, and build your marketing automation machine.
Each audio is a 45-60 minute content rich interview from a marketing legend, and you can listen to it in your car, download it to your ipod, or get it transcribed and read them. Plus – you can get resell rights if you want, the ability to refer the training to others, and earn 100% commissions.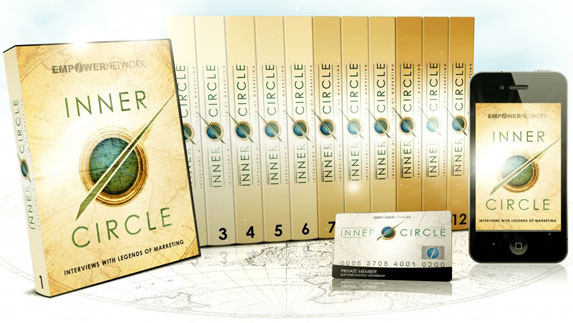 The Costa Rica Mastermind Intensive
This is a 11 hour, HD intensive video series, filmed on location at a $3,000 private retreat in the mountains of Costa Rica. You will learn how to build a viral marketing machine like you've never imagined possible.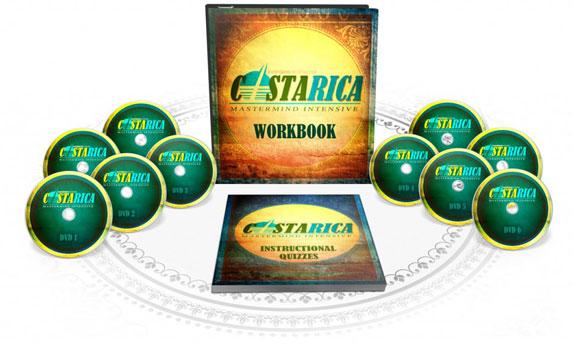 Compensation plan – Uni Level
Empower Network operates on a principle called direct pay where your customers who fall on qualifying 100% commissions, actually make payments to you directly.
Commissions are generated from the sale of the Empower marketing systems, education, and training tools that serve the Network Marketing, Direct Sales, and Affliate Marketing industry. Commissions are only generated by selling products, and customers can choose optionally whether or not they want to activate their affliate account. Each product has its own affliate compensation plan, which is not tied to any of the other products.
All products operate on a dynamic powerline system, where the 2nd, 4th, 6th and every 5th sale of every affliate pass to the qualifying sponsor, and you keep 100% of the purchase and ongoing price on all other personal sales on products you qualify for.
Both founders, David Wood and David Sharpe are top recruiters in their own company. As they pay 100% commissions is seems to be for the founders the way to make a living, which is not a bad idea. (Maybe more Direct Selling companies should work like this…)
To understand the passup compensation plan: In below graphic John will get paid over 8 distributors (The yellow dots). 2 payments will go to John's upline. 10 payments go to the group below John.
Alexa Rankings: 490 Worldwide Rank, 38% 3 months growth
Empower Network Top Producers
| | | | |
| --- | --- | --- | --- |
| | | | |
| David Wood | David Sharpe | Aaron Raskin | Tony Rush |
| | | | |
| Mack Zidan | Tracey Walker | Charles Marshall | Lawrence Tam |
| | | | |
| John Mroz | Toby Black | Rob Fore | Simon Stepsys |
| | | | |
| Alex Zubarev | Shaqir Hussyin | Nick Bramble | Justin Verrengia |
| | | | |
| Carol Douthitt | Franco Gonzalez | Alan Cosens | Barbie Zabel |
Empower Network Top Earners est. income for 80+ distributors:
[private_platinum]
Empower Network Disclaimer:
The amount of time it takes to achieve the stated income varies by participant. The estimates provided above were the result of an informal sampling of Empower Network participants. Basically, it takes hard work to make substantial income in this business. The income statistics above are for all active affiliates world wide for the date specified above, are based in US dollars, and update daily.
An 'active affiliate' is defined as someone who: 1) Has executed an affiliate application; 2) has an active membership with a minimum of the Empower Network blogging platform; 3)has received at least one direct commission in the last 30 days; 4) has either an approved merchant account, or integrated a payment method in the members area; and 5) has not been terminated, or chosen to discontinue for any reason.
[/private_platinum]