GanoLife Versus Gano Excel
February 13, 2013
By Team Business For Home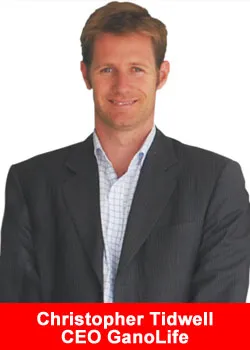 Christopher Tidwell, CEO GanoLife International, Inc. has replied as follows on the allegations from Gano Excel:
February 11, 2013
To all GanoLife Affiliates,
GanoLife International, Inc. ("GanoLife") has recently learned that an anonymous email has been sent from Gano Excel to all Gano Excel Distributors claiming that GanoLife and Joven Cabasag have misused Gano Excel's confidential information and are interfering with its relationships.
Clearly, the intent of their email was to defame GanoLife and Joven Cabasag. Unfortunately, no one had the decency to accept responsibility for this malicious communication by affixing their signature that would clearly indicate their corporate position and status as an officer of the company.
Furthermore, it apparently was not even sent using authorized company letterhead. This message responds thereto on behalf of GanoLife, of which Joven Cabasag is not an officer, director or shareholder. While it is true that Gano Excel has commenced a lawsuit against GanoLife and Mr. Cabasag, what the email failed to mention is that the Court already has denied Gano Excel's request for a Temporary Restraining Order preventing GanoLife and Cabasag from conducting business, using their own genealogies of Affiliates, which they created through their own efforts, and which they own outright.
Furthermore, Gano Excel now has withdrawn its request that the Court enjoin GanoLife's use of the genealogies in question. Thus, there is no court order preventing individuals from doing business with GanoLife. Although it is no secret that former Gano Excel CEO, Joven Cabasag hired, mentored and befriended GanoLife's CEO, Christopher Tidwell, Gano Excel initiated the lawsuit on the false premise that Mr. Cabasag is GanoLife's principal. Gano Excel's position has no merit.
GanoLife looks forward to having its case presented to the Court, and to vindicate its rights in a professional manner in the appropriate forum, not through anonymous mass emails. The email sent by Gano Excel also stated that it was "aggressively targeting all Affiliates that are cross-recruiting for GanoLife," and further threatened that they would be "terminated and may face legal prosecution for their bad acts." Gano Excel's threats are clearly intended to intimidate hard-working Affiliates and salespeople.
Such conduct is indeed disturbing. As for GanoLife, its existing Affiliates have joined its exciting new network voluntarily, with an eye toward a bright future.
Thousands of GanoLife Affiliates and Leaders have contacted GanoLife's offices about this defamatory email. Given the recent developments, it is apparent that the concerns of such Affiliates and Leaders are unwarranted. Gano Excel's email concluded with the accusation that certain nameless individuals have made false claims that Gano Excel is going out of business in the United States and Canada. GanoLife is not the source of these claims, and does not know who is.
GanoLife has no knowledge as to the health of Gano Excel's business, and has no comment thereon. In the meantime, GanoLife invites any questions any of its Affiliates may have. We look forward to answering your questions and to building a thriving business with our Affiliates and Leaders.
Best Regards,
Christopher Tidwell, CEO GanoLife International, Inc.
Source: Ganolife