Mannatech To Officially Launch Mission 5 Million Movement
September 7, 2013
By Tina Williams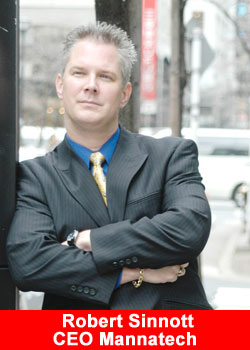 Mannatech announced it's Mission 5 Million movement at the Branson2013 national conference this weekend in Branson, Missouri. The Mission 5 Million movement, or M5MSM, represents the company's commitment to linking five million consumers with five million children in need to help fight global malnutrition.
According to the World Health Organization, approximately five million children are affected each year from issues related to undernourishment. Mission 5 Million marks a significant shift in Mannatech's core business model specifically to help address the problem of undernourishment.
Leveraging the same technology used in creating their supplements based on Real Food Technology solutions. Every time a Mannatech product is purchased on automatic order, a donation is made to MannaRelief†, a non-profit organization, who distributes PhytoBlend powder to orphanages and relief organizations all over the world.
This simple approach allows anyone to help nourish the world by nourishing themselves with Mannatech products.
In addition, Mannatech created the world's first revenue-sharing rewards program for social entrepreneurship, allowing participants to earn income for championing the M5M movement by connecting consumers to Mannatech products. Combined with the company's global infrastructure and patented product technologies, this revenue-sharing approach allows the company to actively incentivize those who champion the cause, aiming to shorten the timeline of reaching five million children in need.
MannaRelief is an independent, nonprofit organization. It is not owned or operated by Mannatech, Incorporated.
Mannatech, Incorporated, develops weight and fitness, and skin care products that are based on the solid foundation of nutritional science and development standards.
Mannatech is dedicated to its platform of Social Entrepreneurship based on the foundation of promoting, aiding and optimizing nutrition where it is needed most around the world.
Mannatech's proprietary products are available through independent sales Associates around the globe including the United States, Canada, South Africa, Australia, New Zealand, Austria, Denmark, Germany, Norway, Sweden, the Netherlands, the United Kingdom, Japan, Taiwan, Singapore, Estonia, Finland, the Republic of Ireland, Czech Republic, the Republic of Korea, Mexico, Namibia, Hong Kong and Ukraine.