Vemma Expects To Pay Out $100+ Million In Distributor Bonuses In 2013
September 18, 2013
By Team Business For Home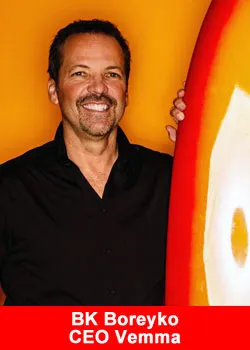 Vemma Nutrition Company announced that Independent Brand Partners Chuck and Sally Wing of Murrieta, California, have reached the rank of Royal Ambassador in the Vemma compensation plan, which is one of the top positions in the company.
Chuck and Sally have been among the top 50 earners at Vemma for several years and are currently listed as number 13 worldwide.
Chuck and Sally Wing worked for 30 years as educators in the public school system and at private Christian schools prior to starting with Vemma eight years ago.
As educators, we're doing what we've always done. We're still teaching, but our subject matter has changed. Now, we teach people how to feel better physically and do better financially, commented Sally Wing at a Vemma training event this past spring.
As people of faith, committed to serving, we are helping families save their homes, save their marriages and provide for those that depend on them. Chuck and Sally are passionate about teaching the next generation how to cope with a rapidly changing world and economy. If we can equip others to do that, we have accomplished our mission on earth.
Vemma Founder and CEO BK Boreyko commented, We extend our heartfelt congratulations to Chuck and Sally — they are gifted leaders and champions of service. They donate generously to charity and approach the Vemma business from a people-first philosophy. As a company, we celebrate their tremendous achievement.
Chuck and Sally Wing's passion for service led them to establish a non-profit organization several years ago, ICEF (International Christian Education Fund), which provides scholarships to underprivileged students. They recently donated a large sum that will enable 40 underprivileged youth to go to a Christian pre-K through grade 12 school in Littleton, Colorado.
As Royal Ambassadors, the Wing's annual income can reach the seven-figure mark; advancement bonuses include $25,000 in cash and a luxury vacation.* The Wing's business growth is part of a larger sales boom experienced by Vemma Nutrition Company, which has seen record sales growth in the past year. It took the company seven years to reach the $10 million a month sales mark last summer, but just 12 months to double that to $20 million a month by July 2013. This growth continues to be driven by the Verve healthy energy drink brand, the Vemma Bod•e weight loss products (endorsed by TV Celebrity Transformation Specialist Chris Powell) and the original Vemma formula.
Vemma Nutrition Company paid out over $1 million per week in distributor bonuses in 2012 and anticipates at least doubling that in 2013. Sales forecasts continue to remain strong this fall, as Vemma just announced two new products will be launched under the energy drink brand, a ready-to-drink latte and a gourmet iced tea.
About Vemma
Founded in 2004 by BK Boreyko, Vemma Nutrition Company is rapidly growing as one of the premier industry leaders specializing in premium liquid nutrition. Every week, thousands of people join the company's mission to make a positive difference in the lives of others through the sharing of the clinically studied Vemma formula.
The Vemma brands, including Verve — a healthy energy drink — coupled with the company's rewarding business opportunity, help people to live a better quality of life, both physically and financially. Vemma is headquartered in Scottsdale, Arizona, and distributes its products through a global network of independent Brand Partners. For more information, please visit vemma.com.
*Results not typical, your results may vary. The success or failure of each individual is dependent on their own efforts. The Company has generally expected results which can be obtained by visiting www.vemma.com.
Vemma Top Earners, the est. earnings are as follows:
[private_platinum]

[/private_platinum]