5 Star Ambassador Matt Ward Resigns
December 3, 2013
By Team Business For Home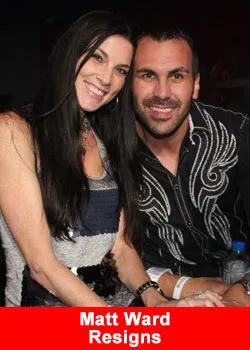 5 Star Ambassador, Matt Ward, who was one of the company's top earners, has made the decision to resign his position.
Matt stated that:
I love Visalus and it's founders, and most of all, my team. One thing I have learned this year, in my Fathers passing, is that life is always changing and we are always in transition, and this is a transition that I believe is right for us.
In my 9 years, full time in this industry, it has been my quest to always raise my lid and to expand my leadership, and we feel this is the path to do it. Saying goodbye is never easy, especially when it's to a lot of people you love! I truly believe, that with great scarifies and hard work, will come great rewards, and even though this is a great sacrifice, I believe this is the right move for us.
Visalus was a stepping stone for us in our journey. I know that people will be upset, but I don't expect someone to understand another persons journey, their dreams, or the vision we have for whats to come. More than anything, we just want our team to know that we love them, and will be cheering them on.
We are ready to spread our wings and sore! It's now time to become legendary in the industry we love so much.
About Matt Ward https://www.meetmattward.com