XanGo, Cofounder Settle Lawsuits Against Each Other
December 4, 2013
By Tina Williams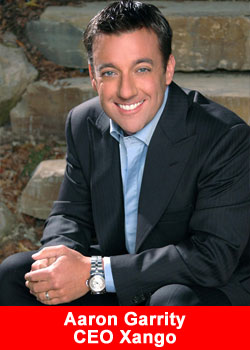 XanGo LLC and one of its founders have settled dueling lawsuits, one of which accused other founders and officers of the Utah-based marketer of nutritional fruit juice of embezzling millions of dollars of company funds for vacations, luxury items and gifts for family and friends.
Bryan C. Davis, a cofounder of the Lehi company, and XanGo reached a settlement of lawsuits filed against each other in state and federal court in Utah, XanGo said Monday. Terms were not disclosed, and XanGo spokesman Dave Webb said only, The parties are glad they have been able to reach a satisfactory resolution and they look forward to moving on with their respective interests.
Davis' attorneys did not return an email seeking comment.
Davis had sued XanGo in federal court in May alleging it had defrauded him by diluting his ownership interest in the company, providing him with false financial information and looting the company of millions of dollars to pay personal expenses. The false information also led Davis to put up a personal guarantee on XanGo's debt, the suit said.
Four days after Davis' suit was filed, XanGo turned the tables and sued him in state court.
According to that complaint, Davis had a falling out with the company in 2012 that eventually led him to demand a buyout, threatening that he would destroy XanGo with a lawsuit.
It also alleged he too had used his company credit card to pay personal expenses. Davis also told top distributors of the company's products that it was doomed to fail and a competitor that the company was a sinking ship, the lawsuit alleges.
The two lawsuits also were tinged with scandal: Davis alleged XanGo CEO Aaron Garrity had provided company funds to a mistress and XanGo alleged Davis had inappropriate communications with a female distributor to whom he also had given gifts.
Neither of the two lawsuits got very far in the judicial process before the sides reached the settlement. XanGo in 2010 also reached a confidential lawsuit with a small group of early investors who also claimed that the company founders and officers had used company funds for lavish personal expenses.
Source: Sltrib