Michael Dorsey Is Legal Shields' Newest 500k Ring Earner
January 8, 2014
By Tina Williams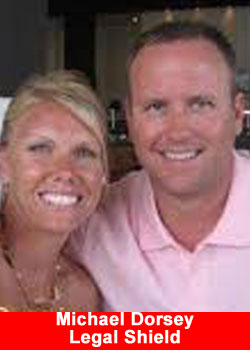 In an email that went out on January 7th, Legal Shield announces it's newest 500k ring earner, Michael Dorsey. To earn the 500k ring an associate must earn at least $500,000 within a 12 month period. The email states:
LegalShield wants you to join us in celebrating this significant achievement. It is with great pride and enthusiasm that we announce Mr. Michael Dorsey of Cumming, Georgia as LegalShield's newest $500K Ring Earner!
Michael is a current and consistent Platinum Executive Director and has achieved as high as the Platinum 3 level. He is also a member of the elite Millionaires Club, a recipient of the Platinum World Jacket, a consistent Performance Club qualifier and Power 20 qualifier.
Dave and Beverly Savula are Michael's direct upline Platinum Executive Directors.
Please help us congratulate Mr. Michael Dorsey as our newest $500K Ring Earner!