The USA Federal Trade Commission Served Herbalife With A Civil Investigative Demand
March 12, 2014
By Team Business For Home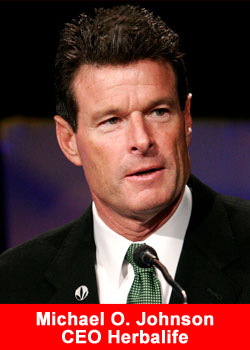 The Federal Trade Commission has opened a probe into Herbalife.
The stock, which had been halted, is now trading down 14%. Before the news came out, it was up 4.45%.
Herbalife confirmed that they received a Civil Investigative Demand from the FTC.
Whenever the FTC Attorney General has reason to believe that any person or enterprise may be in possession, custody, or control of any documentary materials relevant to a racketeering investigation, he may, prior to the institution of a civil or criminal proceeding thereon, issue in writing, and cause to be served upon such person, a civil investigative demand requiring such person to produce such material for examination.
Herbalife comments on FTC Inquiry:
Herbalife announced it received today a Civil Investigative Demand (CID) from the Federal Trade Commission (FTC). In response, Herbalife issued the following statement:
Herbalife welcomes the inquiry given the tremendous amount of misinformation in the marketplace, and will cooperate fully with the FTC.
We are confident that Herbalife is in compliance with all applicable laws and regulations.
Herbalife is a financially strong and successful company, having created meaningful value for shareholders, significant opportunities for distributors and positively impacted the lives and health of its consumers for over 34 years.
Herbalife does not intend to make any additional comments regarding this matter unless and until there are material developments.
About Herbalife Ltd.
Herbalife Ltd. is a global nutrition company that sells weight-management, nutrition and personal care products intended to support a healthy lifestyle. Herbalife products are sold in more than 90 countries to and through a network of independent members. The Company supports the Herbalife Family Foundation and its Casa Herbalife program to help bring good nutrition to children.
Herbalife's website contains a significant amount of financial and other information about the company at https://ir.Herbalife.com. The company encourages investors to visit its website from time to time, as information is updated and new information is posted.