Vemma Nutrition Company Wins 100 Industry And Consumer Awards In Just Three Years
March 13, 2014
By Tina Williams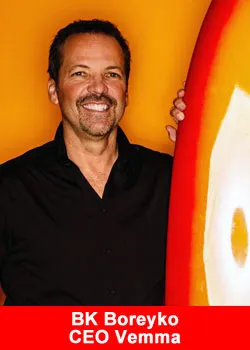 Vemma Nutrition reached a milestone achievement recently, winning 100 prestigious awards in just three short years.
Recognized between 2011 and 2013 with these accolades for business, marketing, creative direction, social media and community outreach programs, the awards are further proof that Vemma is a highly innovative, industry-leading manufacturer of premium nutritional ready-to-drink beverages.
Consumer demand for healthy beverages continues to rise in the U.S., and we strive to meet those needs by providing premium nutrition in a delicious, easy-to-drink beverage, explained Vemma Executive VP of Marketing and Brand Development Mark Patterson. To have won 100 awards in just three years is quite an accomplishment, and to be recognized by both our industry peers and consumers is an amazing honor.
Corporate honors received include the American Business Awards' Executive of the Year for Vemma Founder BK Boreyko, considered the Oscar of the business world; inclusion on the Direct Selling News DSN Global 100 List, highlighting the most successful direct selling companies in the world; and recognition as one of Arizona's Fastest Growing Companies.
For its dynamic online presence, Vemma has earned multiple highly acclaimed awards as well. In recognition of Vemma's web creativity and excellence in marketing communications, the Vemma Business app has earned a Platinum MarCom Award, a Silver W3 Award, and a Silver Communicator Award. The Vemma Bod-e app has garnered five prestigious honors, including a Gold Communicator Award for the Bod-e Trainer website.
Vemma's Facebook and other social media campaigns have also been recognized with top honors. The Chris Powell 12-Week Bod-e Challenge social media campaign and the Vemma Instagram site received Platinum MarCom Awards, the highest honors for excellence in marketing. The company's social media program supporting Verve's recent rebranding earned a Bronze Stevie from the American Business Awards, and the endeavors to engage at a community level via its Verve Out social media campaign earned the company a Gold MarCom Award.
Consumers are casting their votes for Vemma products as well. Vemma Bod-e®, developed in conjunction with celebrity trainers Chris and Heidi Powell, won the People's Choice Award in the Favorite Consumer Product category of the American Business Awards, and one of Verve's newest energy drinks, Bold, won the People's Choice for Best New Product at the 2013 American Business Awards.
To view a list of all of Vemma Nutrition Company's awards, please go to vemma.com/awards.
About Vemma
Founded in 2004 by BK Boreyko, Vemma Nutrition Company is rapidly growing as one of the premier industry leaders specializing in premium liquid nutrition. Every month, thousands of new customers experience the positive difference of the clinically studied Vemma formula. The Vemma brands include Verve, a healthy energy drink and Bod-e, a weight loss line. Vemma is headquartered in Scottsdale, Arizona, and distributes its products through a global network of Affiliates.