Herbalife Returns As Official Nutrition Sponsor Of The 2014 Billboard Latin Music Conference And Awards
April 17, 2014
By Tina Williams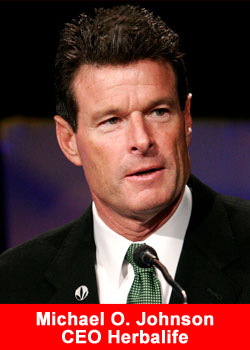 Herbalife (NYSE: HLF) announced its participation for a second consecutive year as the exclusive nutrition sponsor for Latin music's premier event, the Billboard Latin Music Conference and Awards taking place in Miami on April 21-24, 2014.
Having exclusivity in the nutrition and direct-selling categories, as well as being the conference bag sponsor for the 2014 Billboard Latin Music Conference and Awards, Herbalife will provide a Nutrition Station at the venue supplying all attendees, speakers and artists with nutritious snacks such as protein bars, hydration and energy drinks throughout the event.
Exposing the Herbalife brand to the music industry has been a great experience for us, as we recognize the importance fitness and nutrition has for artists in particular, and many people in the industry. It gives us great pleasure to partner once again with Billboard Latin Music Conference and Awards and we are grateful for the opportunity to continue sharing our nutrition philosophy and healthy products with the Latin music community, stated Ibi Fleming, senior vice president and managing director, Herbalife North America.
The 2014 Billboard Latin Music Conference and Awards Presented by State Farm® in Association with Pepsi, is the longest-running Latin music awards and features three days of presentations and panel discussions, exclusive Q&As, never-before-heard case studies from the biggest brands and digital marketers; cutting-edge artist showcases featuring some of the hottest acts; and access to parties and networking opportunities with senior executives and artists who are moving the industry forward. Registration to the Conference also includes access to the Billboard BASH — a pre-Billboard Latin Music Awards party featuring performances by some of this year's finalists – and The Billboard Latin Music Awards Presented by State Farm. The Billboard Latin Music Awards, produced and broadcast live by Telemundo, is the only recognition that truly reflects the best in Latin music, as determined by actual sales and radio play.
It's always rewarding when we have returning sponsors like Herbalife commit to our event and who bring added value to our conference participants, said Cebele Marquez, director of sponsorships for Billboard. Thanks to Herbalife's participation as our conference bag and official nutrition sponsor, we are certain that our conference attendees, speakers and participating artists will stay healthy and properly energized during the multiple panel sessions and events leading up to the awards show on April 25. We're delighted to welcome Herbalife back for a second consecutive year as a sponsor and look forward to a great program.
Herbalife also sponsors over 100 sporting events, teams and athletes around the world, as well as community based organizations and non profit groups such as NALEO (National Association of Latino Elected and Appointed Officials), Somos El Futuro, HOPE (Hispanas Organized for Political Empowerment), and CHLI (Congressional Hispanic Leadership Institute), to name a few, that reflect the company's commitment to fomenting a healthy active life supported by good nutrition in the Latino community. These sponsorships also include the Los Angeles Galaxy soccer club, and Pumas soccer club in Mexico.
About Herbalife Ltd.
Herbalife Ltd. (NYSE:HLF) is a global nutrition company that sells weight-management, nutrition, and personal care products intended to support a healthy lifestyle. Herbalife products are sold in over 90 countries through and to a network of independent distributors. The company supports the Herbalife Family Foundation and its Casa Herbalife program to help bring good nutrition to children.
About Billboard
Billboard is the world's most influential music brand, built on the most complete and well respected database of charts across all music genres. The Billboard charts define success in music. From the iconic Billboard magazine to Billboard.com which is the ultimate consumer-facing destination for millions of passionate music fans, to the industry's most elite conference series and influencer events including the Power 100 and Women in Music – the Billboard brand has unmatched authority among fans, artists and the industry alike.