Herbalife Expands Product Line
May 22, 2014
By Tina Williams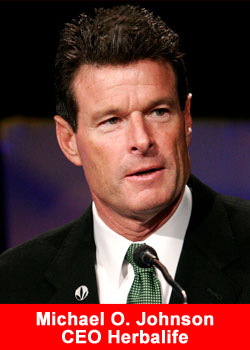 Shares of Herbalife Ltd. (HLF) rose 1.91% on May 19, after the company announced the expansion of its newest skin care line Herbalife SKIN in the Asia Pacific region on May 16. We note that Herbalife SKIN formed a part of this global nutrition company in Feb 2014. The Herbalife SKIN range will hit the Asia Pacific markets by mid-June 2014, and will be rolled out fully by 2015.
The Herbalife SKIN line comprises 10 new products, which include a Soothing Aloe Cleanser, Polishing Citrus Cleanser, Energizing Herbal Toner, Line Minimizing Serum, Firming Eye Gel, Hydrating Eye Cream, Daily Glow Moisturizer, Replenishing Night Cream, Instant Reveal Berry Scrub and Purifying Mint Clay Mask.
All its products are clinically proven and dermatologist tested. Herbalife SKIN is unisex and suitable for all skin types, with the exception of two cleansers: Soothing Aloe Cleanser for normal to dry skin, and Polishing Citrus Cleanser for normal to oily skin. Herbalife SKIN products contain an optimum blend of Vitamin B3 and antioxidant Vitamins C and E, and Aloe Vera which leads to a radiant skin and diminishes fine lines and wrinkles.
Herbalife SKIN also offers three skin care programs, Basic, Advanced or Ultimate, which combine products from the range to address specific skin care concerns and deliver tailored results.
Herbalife has been changing the life of many people around the world with its weight-management, nutrition and personal care products. Its products are sold in more than 90 countries to and through a network of independent distributors.
This global nutrition company recently reported impressive first quarter 2014 results and raised its guidance for 2014. Despite impressive earnings, Herbalife's business practices have been criticized since Dec 2012, when activist investor Bill Ackman, hedge fund manager of Pershing Square, first accused the company of making money by recruiting new sales personnel and not from its sales. Ackman also unveiled a $1 billion short position in the company's shares in 2012.
Currently, Herbalife's operations are being probed by the Federal Bureau of Investigation, the Department of Justice, the U.S. Securities and Exchange Commission, FTC, and two attorney generals. Additionally, as per a report by New York Post in Jan 2014, the Canadian Competition Bureau is also looking into the operations of the company.