Rep Opens Organo Gold Coffee Shop In USA
June 6, 2014
By Team Business For Home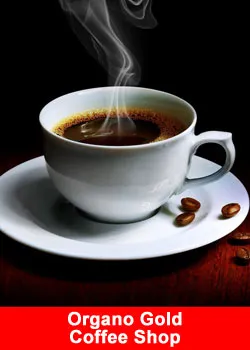 A new coffee shop In Seneca Falls, New York, USA will caffeinate its customers with a brew that owner Jessica Sinicropi believes will promote health and wellness. The Corner Cup, which opens Friday, sells Organo Gold coffees.
"What is so special about it is it contains ganoderma," Sinicropi said. "It's actually a Reishi mushroom from China." Sinicropi and Organo Gold say ganoderma is an antioxidant that may strengthen the immune system, provide an energy boost and support quality sleep.
Although ganoderma has been used in Chinese medicine for centuries, those claims are not universally accepted — in fact, some websites warn of side effects. Sinicropi encouraged people to research it for themselves, noting the coffee agrees with her.
The business also will serve hot chocolate, green tea and iced coffee. She will sell boxes of coffee and brew cups too.
The Corner Cup, at 43 Fall St., is adjacent to Jessica and Company, the hair salon Sinicropi opened five years ago. The Corner Cup space formerly housed a massage therapist. Sinicropi said she liked it because of the views it offers of downtown and VanCleef Lake. The business will seat about eight people.
"It's small and quaint," Sinicropi said. She said a trip to Italy, where she frequented cafés, sparked an interest in opening a coffee shop. She learned about Organo Gold at a seminar in San Antonio she heard about from a friend.
After renting the space for The Corner Cup, Sinicropi renovated it "from floor to ceiling." She said she's grateful to all the people who helped her get ready for opening day.
"My friends, my family and my staff have really helped me get this place going," she said.
Sinicropi has yet to set hours for The Corner Cup. She said it probably will be open from 6:30 a.m. to 8 p.m. Tuesdays through Sundays. So far, she has hired two people, but said that number could rise if the business takes off. Her plans could grow too.
"This is just the beginning," Sinicropi said. "I'm going to expand into a lot of different things."
Source: Fltimes.com