Vísi Breaks Records In May For A Second Month In A Row
June 6, 2014
By Team Business For Home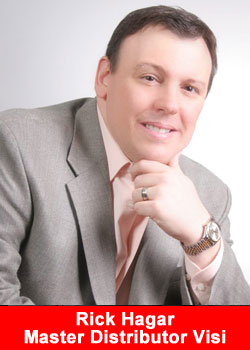 Vísi, a progressive global network marketing company, today announced that the company has broken its sales records for a second month in a row. May's record sales are a continuation of the increasing growth the company has seen since the beginning of 2014 as the company sits squarely in the momentum phase of growth.
The two-year-old company's Founder and CEO Kent Lewis attributes the record sales months to many factors, including innovative products, strategic international growth and a seasoned executive team. We have strived to position Vísi to be a company that will experience long-term success, Lewis said.
Every decision we have made in the last two years has led us to where we are right now and we are gearing up for continued growth as we are in that elusive momentum phase where companies see a vertical increase in sales.
Vísi has tripled in size the last three months, and the impressive streak of success began in March where sales increased 58% over February's numbers after Vísi held its annual convention in Las Vegas. At the event Vísi launched NufínnaÔ, a lifestyle smoothie featuring AC2 TechnologyÔ, the company's proprietary blend of the Arctic Cloudberry and Hydrolyzed Collagen Protein.
Nufínna has been a huge success for the company and the innovative AC2 Technology, which is also featured in ProbítaÔ, the company's Hydrolyzed Collagen Protein Chew, has resonated with Vísi's Partners and customer base.
Our all-natural products really speak those who consume our products and innovations like AC2 Technology are unlike anything in the market, said Co-Founder and COO Ryan Lewis.
We have partnered with best and brightest minds to deliver some of the most efficacious and innovative products available.
Vísi's international strategy has also been important to the company's recent record-breaking performances as growth is occurring across all of the company's markets. Founder and CEO Kent Lewis credits the experience of his executive team and key personnel in creating an intelligent expansion strategy.
We have chosen to expand in the right markets at the right time with proven industry leaders in place to build and support growth.
April's record sales rose 37% over sales in March, creating a torrid pace that continued in May with sales increasing a whopping 80% over April's record sales. Founder and CEO Kent Lewis credits much of May's increased sales to the fact that Vísi is attracting true leaders to the company.
Vísi is on the map and we're seeing more interest in what we're doing than we ever have before. From our generous performance plan to innovative products and strategic international development, Vísi has a very attractive setup that is getting the attention of some of the industry's top leaders and we're thrilled to have so many of them join our ranks.