Mynt Records $3 Million In Product Sales Since Pre-Launch
July 11, 2014
By Tina Williams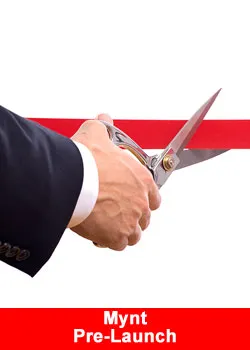 Mynt announces that it has surpassed $3 million in product sales since its April 19 pre-launch. The official launch of mynt is currently set for January 2015 in North America.
"One of the ways mynt is doing things right is through its culture of having fun and unique sense of community," says Brandon Carter, director of mynt. "Many of the standard and time-tested network marketing practices—such as holding in-person or virtual meetings with team members—are certainly intact with mynt, but the atmosphere is completely different. It's fun, casual and comfortable, but it also gets results."
As evidenced by its product sales and an increasing number of brand promoters joining the company, the mynt products and compensation plan are being well received.
mynt does things differently to get different results. One way they do this is through "mynt moments." "mynt moments are our humanitarian deeds and acts, and it's the biggest part about what mynt is as a network marketing company," says Carter. "All over the country, every single day, people are participating in these random acts of kindness. In fact, we encourage everyone to see what they're all about by searching the hashtag #myntmoments on Facebook, Instagram or Twitter." Most of all, mynt hopes that everyone—whether a part of mynt or not—will feel welcome to participate in helping create these #myntmoments.
mynt is confident that its fresh approach to network marketing will attract an entirely new community of people to an already thriving industry. According to the DSA (Direct Selling Association), interest and participation in direct selling is on the rise, as evidenced by these statistics:
The size of the direct selling sales force increased 5.7% to 16.8 million in 2013, a record high.
The 2013 estimated retail sales of USD 32.67 billion for the direct selling channel were up 3.3% in the United States, from USD 31.63 billion in 2012.
The U.S. market increase of 3.3% in 2013 continued an upward trend that began after 2009 and brought the industry to a record high.
About mynt
mynt is a new way of doing business in the direct selling industry. Backed by MonaVie, the mynt products and opportunity pre-launched in North America April 19, 2014; the full launch is planned for early next year. Its products include CORE protein shakes, a selection of CORE Boost products, and deliciously refreshing EMV energy drinks.