Top Industry Leaders Join Vísi
July 1, 2014
By Team Business For Home
Powerhouse Partnership Joins Vísi. "Meet the Cargans" #Carganstyle
Industry icons Steve & Jennifer Morgan and Greg & Lisa Carter have joined Vísi, the two-year old progressive global network marketing company from Pleasant Grove, Utah, USA.
The powerhouse partnership these two couples have formed has become one of the fastest partnerships to reach the rank of Arctic Ruby in Vísi's history.
I'm thrilled that these great leaders have decided to join Vísi and share our vision of what the company is and will be, said Vísi Founder & CEO Kent Lewis.
To attract such high-quality and well-known leaders like the Morgans and Carters is a testament to the hard work and planning of everybody involved with Vísi. I can't wait to see what they will accomplish with Vísi and how it will positively impact thousands of lives.
Steve & Jennifer Morgan have been successful entrepreneurs for over 20 years, making network marketing a perfect fit for them. They own a lucrative specialty construction company in Northern California that has allowed them to become self-made millionaires.
They also have a huge passion for health and fitness. Jennifer has spent over 20 years as a professional fitness trainer and Steve is an avid outdoorsman and professional bow hunter. They have been involved in network marketing for seven years and have become top earners in the industry.
Greg & Lisa Carter have been stay-at-home working parents for 17 years, earning an income well into multiple six figures a year. Prior to joining the network marketing industry seven years ago they were very successful in real estate.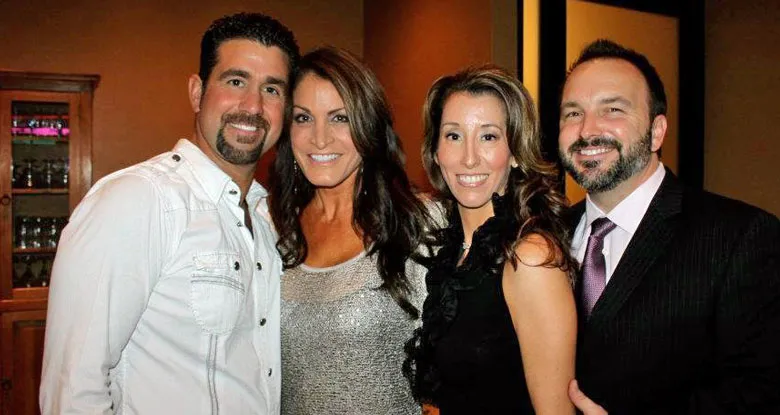 Greg & Lisa have four beautiful children and spend most of their time in the exquisite foothills in Northern California when they're not visiting their favorite vacation destination, Cancun, Mexico. Out of 100's of top income earners with their former company there were less than 50 millionaires and the Carter's were one of them.
The Morgans and the Carters have been best friends and business partners for six years now and have always been top income earners with the companies they have partnered with. They all have different skills, abilities and talents that make them such a dynamic force.
The Morgans and Carters walked away from an annual residual income that was in the high six figures to join Vísi. At their former company, they earned top income earner and top producer status and are credited with leading a large organization to create multiple six-figure-a-year income earners and hundreds of luxury car qualifiers within their first 24 months of business.
Sacrifice is crucial for business success, Steve Morgan said. And it's not just a mantra for the Morgans & Carters, but a daily devotional. "Sacrifice means giving up something good for something better," Morgan continued, And we believe we have found better with Vísi.
We are excited to be part of a company that is backed by 100 years of combined executive leadership experience," Lisa Carter said. We love and embrace the Vísi vision and authenticity. This combined with excellent timing and positioning in the marketplace has Vísi poised for exponential growth.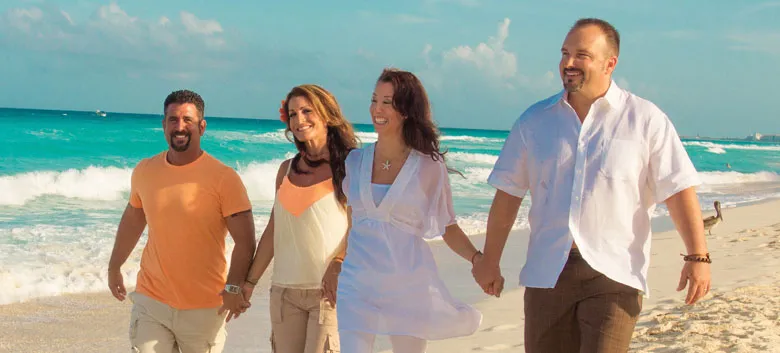 The Carters and the Morgans are most excited about the company's all natural, medical-grade product line and mission to create one million NEW thousand-aires. This is a mission they feel everyone can embrace and they plan on being a big part of creating the exponential growth for the mission's success.
We are passionate about helping others achieve more which is why we sacrificed good for what we see as better with Visi, Cargans continued, We look forward to helping others achieve more when it comes to their goals and dreams with Vísi.
About Vísi
Vísi is a progressive global network marketing company that promotes personal development and improved lifestyles through the distribution of innovative products derived from Scandinavia's Arctic Cloudberry. Founded in 2012, Vísi produces seven all-natural products aimed to improve the health and lifestyles of people all over the world. Vísi is driven by a network of Partners in over 18 international markets; including the United States, Canada and Japan. For more information, please visit www.iamvisi.com.