Empower Network Acknowledges Million-Dollar Performers
August 14, 2014
By Tina Williams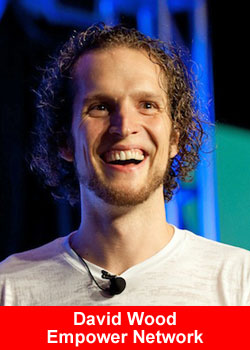 Empower Network, a blogging, web marketing and leadership training company, welcomes six new members to its Millionaire's Club.
The company welcomed Shaqir Hussyin, Chris Jones, Chuck Marshall, Jon Mroz, Aaron Rashkin and Tracey Walker to its elite million-dollar member rankings.
Empower Network started the Millionaire's Club in July 2013 for members who earn more than $1 million in commissions.
The income examples shown are extraordinary. Empower Network does not guarantee that you will make any money from your use or promotion of our products and services.
"We want to recognize our dedicated affiliates and those who make a difference in our company and our industry," said Empower Network CEO Jonathan Cronstedt. "Millionaire's Club members have a love for Empower Network and helping others run their online businesses; we owe them recognition."
The company presents members of the club with a 14-karat gold ring that showcases more than 80 diamonds with the Empower Network logo and the words "Millionaire's Club" on the face of the ring. The left side is inscribed with the letters "MC" for Millionaire's Club below the date that the member hit $1 million in sales. The right side of the ring shows the words "Empower Network" and the owner's full name and the date he or she joined as an affiliate.
The six new inductees ring presentation is set for the company's next quarterly event, in October.
Empower Network unveiled the Millionaire's Club at its July 2013 conference in Denver; more than 6,000 people were at the event. The Millionaire's Club launched with five members and serves to show that by sticking with it and with enough focus and commitment, affiliates have the potential to reach $1 million by keeping with the company's eight core commitments – including the commitment to market and blog daily.
The income examples shown are extraordinary. The income claims presented are not intended to serve as a guarantee of income. Instead, they're designed to give consumers an idea of what's possible. Success in this business – as with anything, requires leadership, hard work and dedication. Since Empower Network wants to help consumers make an informed decision, it's gone above and beyond with its income disclosure document. To see the average earnings, please see the Full Income Disclosure.
About Empower Network
Empower Network deals with web, marketing and leadership tools for those looking to build a business. With these tools, they don't have to deal with many of the everyday challenges that frustrate most business owners. Empower Network's main product is a tool that helps its members use the Web to grow their businesses online. The tools help give them full control of their businesses through the use of blogs, direct sales and online marketing.