Empower Network Expects 5,000 Attendees At Orlando Event In October
August 1, 2014
By Tina Williams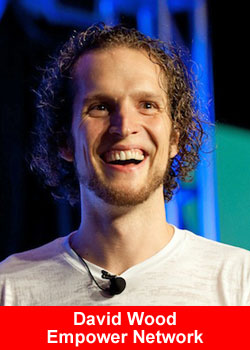 Blogging and leadership company Empower Network announced today that it has chosen Orlando and the Hyatt Regency Orlando at 9801 International Dr. for the location of its last quarterly conference for 2014.
The company expects up to 5,000 attendees at the October 23-26 event.
The event and the location cannot be missed, said CEO Jonathan Cronstedt. Orlando has much to offer for our conference, including supplemental incentives like the area attractions, entertainment and dining options. We want our affiliates to better themselves and enjoy their time while attending these events; Orlando is the perfect place to achieve both.
Attendees will learn about company products and hear members of the leadership team speak, and the newest members of Empower Network's Millionaire's Club will receive recognition. Empower Network also plans to donate time and money to a local charity during the quarterly conference.
In June, Empower Network hosted a training event in Charlotte with 2,300 attendees.
Empower Network also hosted a regional event in Orlando in October 2013. The 2013 event saw 2,000 attendees and brought in an estimated $2.64 million in economic spending for the Orlando area.
Empower Network deals with web, marketing and leadership tools for individuals looking to build businesses. With these tools, they don't have to deal with many of the everyday challenges that frustrate most business owners. Empower Network's main product is a tool that helps its members use the Web to grow their businesses online.
The tools help give them full control of their businesses through the use of blogs, direct sales and online marketing.