Kannaway Launches In Puerto Rico
August 29, 2014
By Tina Williams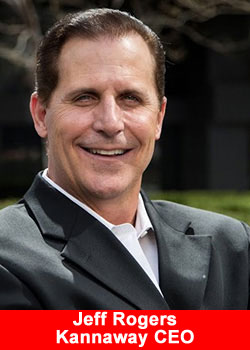 Kannaway, LLC, is the first hemp lifestyle network marketing company to offer cannabidiol (CBD)-rich hemp botanical products in the US and Puerto Rico.
The Company announced their Puerto Rico leadership management team that is comprised of: Edgar Montero, Fernando J. Ramos, Dr. Fernando A. García Cruz and Dr. Mildalias Dominguez Pascual. Each has a wealth of international business-building expertise and is taking part in the introduction of new CBD-rich hemp oil products to interested network marketing entrepreneurs at Kannaway's Puerto Rico launch.
As hemp makes its rapid resurgence into the US and Puerto Rico marketplaces, Kannaway offers network marketers the world's first distribution opportunity of CBD-rich hemp oil lifestyle products including:
KannaKick™ functional food energy chews with 100mg of caffeine (slightly more than a cup of coffee) in sour apple, icy, chocolate, citrus, and cinnamon flavors.
HempV?P™ lifestyle vaporizer pen that uses strawberry and honeydew flavored CBD-rich hemp oil.
Cannabis Beauty DEFINED™ luxury anti-aging cleanser, exfoliant, moisturizer, day & night serum, toner, salve, soak, and capsules.
About the Kannaway Puerto Rico Leadership Team:
Educated in business and economics at the most prominent University in Mexico, ITESM, Edgar Montero is one of the youngest business moguls on record to establish an international sales team exceeding 15,000 people. Now Director of International Expansion for Kannaway,
Montero states, Puerto Rico is the perfect location to begin Kannaway's international expansion. Personally, I intend to grow the strongest international network that the hemp and cannabidiol industries have ever seen. Join us on this island paradise for the Kannaway presentation. You will engage in personal conversations with hundreds of influential industry leaders who will answer all of your questions about industrial hemp, cannabidiol (CBD)-rich hemp oil products, and the new business opportunity in Puerto Rico.
Puerto Rico business leader Fernando J. Ramos heads his own label Ferjan Music and has most recently been involved with marketing Grammy award-winning artist Daddy Yankee. Part of an international marketing team, Ramos has also marketed top recording artists including: Christina Aguilera, Carlos Santana, Juan Gabriel, Jose Jose, El Gran Combo, Ruben Blades, Eros Ramazzotti and many others. Ramos also created Mana Deli Bistro, a successful family concept deli restaurant in Puerto Rico.
Offering his marketing and business development skills to Kannaway, Ramos states, I am deeply honored to assist with Kannaway's launch in Puerto Rico. Recently, many island residents have moved from Puerto Rico to pursue employment and business opportunities. The Kannaway team and I invite residents of Puerto Rico to join us and see an entirely new business opportunity with products that feature a key ingredient that is making headline news across the world.
Two professionals from the medical profession are endorsing and embracing Kannaway's expansion into Puerto Rico. Kannaway CEO Jeff Rogers states, We are extremely honored to have received the support and endorsement of our CBD-rich hemp oil products from the husband and wife 'dynamic duo' of Dr. Fernando A. García Cruz and Dr. Midalias Dominguez Pascual, co-founders of Kannaway Puerto Rico. Dr. Cruz' and Pascual's passion for wellness is evident in their professional track records and desire to educate people. Kannaway is very excited to host them and others from their business network attending the Kannaway launch in Puerto Rico.
Dr. Fernando A. García Cruz is recognized throughout the North and North Metro Region of Puerto Rico for his vast experience with the State Health System and the Federal Government Advantage plans. President of three groups for Health Reform in Puerto Rico that cater to an estimated 50,000 people, Dr. Cruz oversees approximately 250 doctors assigned to the Advantage plans. He served as Medical Director at the Doctor's Center Hospital in Manati, making great strides in the organization and management of health services.
Dr. Mildalias Dominguez Pascual has been practicing family medicine for more than 26 years. She is committed to the health of the Puerto Rican people and is always looking for the best alternatives to benefit each patient. Her focus continues to be improving the quality of health systems, compliance and service models allowing recommendation and participation to all.
Rogers concludes, Kannaway is extremely excited to announce our leadership team and business opportunity during Kannaway's historic launch in Puerto Rico. We hope to see you there!
About Kannaway, LLC
Kannaway, LLC, is a network sales and marketing company specializing in the sales and marketing of hemp-based botanical products. Kannaway currently hosts weekly online sales meetings and conferences across the United States, offering unique insight and opportunity to sales professionals who are desirous of becoming successful leaders in the sale and marketing of hemp-based botanical products.