Marley Coffee Announces Partnership With Market America | SHOP.COM
October 29, 2014
By Nicole Dunkley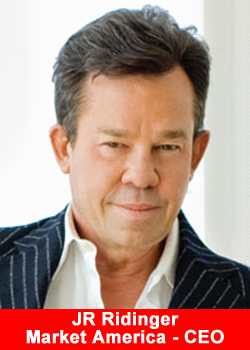 Marley Coffee, the sustainably grown, ethically farmed and artisan roasted gourmet coffee company, has enter into an agreement to expand its consumer reach through SHOP.COM's worldwide sales and distribution channels. Marley Coffee, which sources its coffee beans from the world's most prized coffee-producing regions, including its own farms in Jamaica is poised for robust growth as Marley Coffee is now directly available to SHOP.COM's over six million preferred customers.
Rohan Marley, Founder and Chairman of Marley Coffee said, Our agreement with SHOP.COM represents a tremendous opportunity for Marley Coffee to promote its brand across the globe. Selling our coffees on SHOP.COM is another fantastic way for Marley Coffee to market its products, adding to our overall growth.
JR Ridinger, President and CEO of Market America | SHOP.COM, said, No one will ever meet a more authentic and genuine entrepreneur than Rohan Marley and never taste a better cup of coffee than Marley Coffee. Rohan's vision in the gourmet coffee marketplace has led to tremendous growth for his company and his unwavering desire to give back while delivering a superior product is right in line with our corporate philosophy.
Rohan is the son of the legendary and beloved musician Bob Marley who always said he would return to farming one day. Through Marley Coffee, Rohan is not only fulfilling his father's dream but is expanding upon it through his own passionate creativity and tenacious business acumen to create a sustainable and certified organic coffee company that aims to preserve Earth's natural balance. And with its new relationship with SHOP.COM, the whole world will soon be able to 'Stir it Up'.
About Marley Coffee
Marley Coffee (corporate name Jammin Java Corp.) is a US-based company that provides premium, artisan roasted coffee to the grocery, retail, online, service, hospitality, office coffee service and big box store industry. Under its exclusive licensing agreement with 56 Hope Road, the company continues to develop its coffee lines under the Marley Coffee brand.
About Market America, Inc. & SHOP.COM
Market America, Inc. is a product brokerage and Internet marketing company that specializes in One-to-One Marketing. Its mission is to provide a robust business system for entrepreneurs, while providing consumers a better way to shop. Headquartered in Greensboro, NC, the company was founded in 1992 by President and CEO JR Ridinger and has generated $5.8 billion in accumulated sales.
Market America employs nearly 750 people globally with operations in the United States, Canada, Taiwan, Hong Kong, Australia, United Kingdom, Singapore, Spain and Mexico. Through the company's shopping website, SHOP.COM consumers have access to over 40 million products, including Market America exclusive brands and thousands of top retail brands.
By combining Market America's entrepreneurial business model with SHOP.COM's powerful comparative shopping engine, Cashback program, Hot Deals, social shopping integration and countless other features, the company has become the ultimate online shopping destination.