FGXpress Accelerates Business In Japan
December 19, 2014
By Nicole Dunkley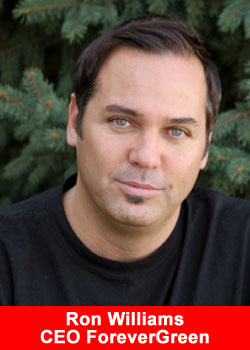 ForeverGreen Worldwide Corporation, a leading direct marketing company and provider of health-centered products, announced Ron Williams, CEO and founder of ForeverGreen, as well as several other senior executives traveled to Japan to meet with top leaders and prepare for the expansion of business in the region.
PowerStrips, an FGXpress product listed with the FDA as a Class 1 Medical Device for the temporary relief of minor pain, has greatly increased in popularity in Japan, prompting the company to accelerate business in the county. Using all natural ingredients, PowerStrips can be mailed anywhere in the world and are marketed in 174 countries by a growing network of ForeverGreen members, making the product attractive to business owners, entrepreneurs and consumers across Japan.
Japan captures approximately one ninth of worldwide direct selling sales. ForeverGreen expects Japan to be a top producing country in 2015. Japan is considered one of the big three markets in our industry, Mr. Williams said. It takes more time and resources, but the upside potential is worth the investment.
Mr. Williams as well as Jeff Graham, President of North America, and other management met with top leaders to discuss how to improve logistics and advance ForeverGreen's presence in Japan. According to Tomoko Tatematsu, ForeverGreen's Japanese Country Manager, having Mr. Williams share the company's vision in person encouraged top leaders in Japan to continue growing their businesses and to look toward ForeverGreen's Las Vegas conference in May.
About ForeverGreen Worldwide
ForeverGreen Worldwide Corporation develops, manufactures and distributes an expansive line of all natural whole foods and products to North America, Australia, Europe, Asia and South America, including their new global offerings, PowerStrips, SolarStrips and BeautyStrips. They also offer Azul and FrequenSea, whole-food beverages with industry exclusive marine phytoplankton, the Versativa line of hemp-based whole-food products, immune support and weight management products, Pulse-8 powdered L-arginine formula, TRUessence Essential Oils and Apothecary, 24Karat Chocolate and an entire catalog of meals, snacks, household cleaners and personal care products.