MLM Investor TPG Capital Considered Buying Herbalife Last Year
January 25, 2015
By Team Business For Home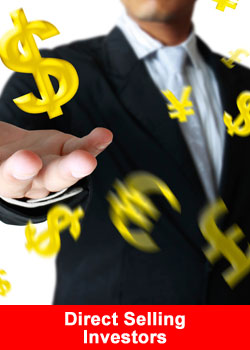 If you are a corporate executive and you are looking for a very large MLM investor it seems TPG Capital is some times investing in the Direct Selling market 🙂
TPG is a leading global private investment firm with $65 billion of capital under management.
TPG Capital (formerly Texas Pacific Group) is one of the largest private equity investment firms globally, focused on leveraged buyout, growth capital and leveraged recapitalization investments in distressed companies and turnaround situations.
TPG also manages investment funds specializing in growth capital, venture capital, public equity, and debt investments. The firm invests in a broad range of industries including consumer/retail, media and telecommunications, industrials, technology, travel/leisure and health care.
According to the New York Post:
Private equity giant TPG Capital seriously considered buying Herbalife last year — as part of an ongoing interest in the multi-level marketing industry, The Post has learned.
"They took a long look at Herbalife" one year ago, a source with direct knowledge of the situation said. TPG also considered buying Nu Skin, the source said. It is not known why TPG's interest in Herbalife and Nu Skin ended without any investment.
Both companies have issues with regulators. Presently, TPG is reportedly looking at acquiring Avon — a third multi-level marketer. A Wells Fargo analyst Friday was skeptical of the prospect — and said as much in a report to clients — sending Avon shares down 7.9 percent, to $7.98. A day earlier, a report concerning talks between TPG and Avon sent shares up 15 percent.
If TPG does not buy Avon, it "might take a new look" at Herbalife with its stock falling in half over the last 12 months, the source said. Avon is trading at a 7.65 times EBITDA multiple, and the arguably more challenged Herbalife at six times the 2015 EBITDA projections of Barclays analyst Meredith Adler.
While it is not known why the TPG-Herbalife effort ended a year ago, Sen. Ed Markey (D-Mass.) on Jan. 23, 2014, called for an investigation into the maker of protein shakes. Soon thereafter, its shares began a descent that has cut its value by more than 50 percent.
In early February 2013 Herbalife borrowed money to buy $1.5 billion of its shares at $65. Three weeks later, on March 12, the Federal Trade Commission announced a probe of the company — followed by reports of a Justice Dept. investigation in April.
State attorneys general and the Securities and Exchange Commission are looking into the Los Angeles company as well. Herbalife has operated under a cloud for the past 25 months, following accusations by activist investor Bill Ackman that it is a pyramid scheme.
The accusations, which the company denies, sparked the probes. For the past two quarters, Herbalife missed Street profit forecasts, and its earnings and cash flow have declined.
Plus, Herbalife needs to refinance $875 million of debt by March 2016 and recently said it has been unsuccessful in doing that. TPG, in the offering memorandum for the $10 billion private equity fund it is presently raising, describes what it looks for in consumer companies.
We "invest behind unique brands, products and services, defensible and specialized distribution models." "We have focused our sourcing on businesses that skew either to the higher-end or lower-end consumer, consistent with our thematic focus on differentiation in an increasingly crowded retail landscape."
TPG and Herbalife declined comment.