PartyLite Candles Expands Into Turkey
January 8, 2015
By Tina Williams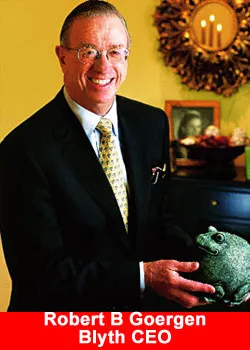 PartyLite is excited that its products will now be available in Turkey. PartyLite is the world's number one party plan company selling candles, candle holders, flameless fragrance and wax warmers, as well as holiday and home décor, predominately through independent business entrepreneurs.
PartyLite reached an agreement in October with Istanbul-based which will have exclusive distribution rights to sell a variety of PartyLite products in Turkey. The opening of the Turkish market means that PartyLite products are now available in 18 countries across the European continent.
Martin Köhler, President of PartyLite Europe, and Luca Pozzoli, PartyLite group general manager for Switzerland and Emerging Markets, greeted more than 150 independent entrepreneurs at a festive opening event held by the distributor in December. Approximately 500 starter kits have already been ordered for 2015 by the distributor.
The distribution company was founded by two enterprising women, Elçin Birben and Hürcan Haydar, who both have several years of experience in direct selling. We are a young company with a goal to play a vital role in the Turkish direct selling industry, explained Elçin Birben.
Luca Pozzoli, who also serves as PartyLite Vice President of Market Development, said, Elçin and Hürcan are very ambitious individuals, and we have no doubt that they are capable of growing a successful direct selling business. We are thrilled that they will be the exclusive distributors of PartyLite candles, home fragrances and home decor in Turkey. Their enthusiasm for PartyLite products is remarkable, and their excitement during the entire launch has been evident.
Direct selling plays an important economic role in Turkey with more than 1 million men and women working in the sector. In 2013 direct selling organisations in the country reported revenues of more than USD 1 billion. Sustained growth, along with the increasing popularity of products sold by direct sellers in the cosmetics and decoration segments, has made Turkey an extremely lucrative market, said Martin Köhler.
The two distribution company owners say they are confident that PartyLite will have an enormous impact on the Turkish market: The demand here in Turkey for exclusive candles, scented oils as well as for unique candle and home accessories is huge, and we are certain that we will quickly capture the Turkish market with our network of entrepreneurs working to ensure growth.
About PartyLite Trading S.A.
PartyLite is the world's number one party plan company selling candles, candle holders, flameless fragrance and wax warmers as well as holiday and home décor predominately through independent PartyLite business entrepreneurs.
PartyLite products are available in 23 countries. In 2015, PartyLite celebrates 42 years as the global leader in its category and 25 years as a member of the distinguished Blyth family of direct selling companies. Along with locations in the United States,Canada, Mexico and Australia, its exclusive products are also sold in 18 European countries. With passion, innovation and as world market leader in its category, PartyLite creates opportunities every day.