Direct Selling Jewelry Sales Expected To Rise In Next 5 Years
February 13, 2015
By Tina Williams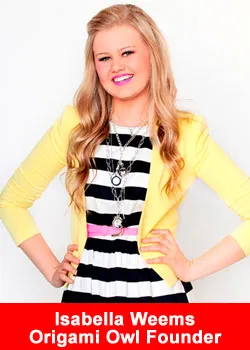 The direct selling jewelry sales industry is sparkling thanks the entrance of new players and innovative applications that facilitate sales.
The industry, which relies on an army of salespeople making person-to-person or group sales away from a fixed retail location, has benefited from the economic recovery and the corresponding uptick in consumer spending. As consumers increasingly make price-premium and higher-volume purchases, profit is expected to improve over the five years to 2015.
Despite increased competition from online retailers (e-tailers), industry revenue is expected to increase over the five years to 2015.
According to IBISWorld Industry Analyst Britanny Carter, "Purchases of jewelry, watches and associated accessories are highly discretionary, meaning broad economic conditions, such as per capita income, the unemployment rate and consumer confidence, have a large effect on the ability and willingness of consumers to purchase products the industry sells."
As income levels have risen over the past few decades, direct sellers have shifted their focus from home durables and personal care items to more expensive personal accessories, such as jewelry and watches, which offer superior returns.
A large number of direct sellers have entered the industry over the past decade to supplement their income or as a flexible and autonomous means of employment. New entrants that target younger consumers, such as Origami Owl, accelerated this trend.
The industry's growth is expected to slow over the next five years as consumers rely on alternative retail channels to purchase jewelry and similar accessories. Overall, industry revenue is projected to rise in the five years to 2020. Two broad themes will characterize the industry over the next five years.
The gradually improving economy is expected to lead to higher income levels and, consequently, higher discretionary spending. This will boost overall spending on jewelry and accessories. "However, intensifying competition from alternative retail channels, most notably e-tailers, will temper demand for products sold by direct sellers," says Carter. For this reason, direct sellers will need to emphasize their personalized service to maximize sales.
IBISWorld industry Report Key Topics
Operators in this industry rely on a direct sales model, where salespeople are contracted by the company to market the product. Wages are commission based. Companies in this industry supply accessories, including jewelry and watches.
Industry Performance
Executive Summary
Key External Drivers
Current Performance
Industry Outlook
Industry Life Cycle
Products & Markets
Supply Chain
Products & Services
Major Markets
Globalization & Trade
Business Locations
Competitive Landscape
Market Share Concentration
Key Success Factors
Cost Structure Benchmarks
Barriers to Entry
Major Companies
Operating Conditions
Capital Intensity
Key Statistics
Industry Data
Annual Change
Key Ratios
About IBISWorld Inc.
Recognized as the nation's most trusted independent source of industry and market research, IBISWorld offers a comprehensive database of unique information and analysis on every US industry. With an extensive online portfolio, valued for its depth and scope, the company equips clients with the insight necessary to make better business decisions. Headquartered in Los Angeles, IBISWorld serves a range of business, professional service and government organizations through more than 10 locations worldwide.