mynt's CORE Adds Omega-3 Boost And High-Fiber Protein Bars To Its Line Of Gluten-Free Dietary Supplements
February 26, 2015
By Tina Williams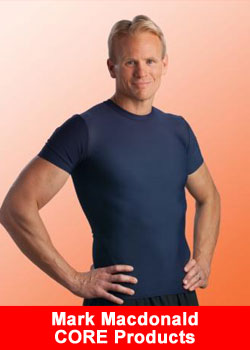 CORE, the program that provides consumers with the support that they need to achieve fitness success, has expanded its line of great-tasting products to include an Omega-3 Boost and a delicious high-fiber CORE Protein Bars.
According to Dr. Frank Sacks, Professor of Cardiovascular Disease Prevention at the Harvard School of Public Health, "Omega-3 fatty acids are essential nutrients for health. Since the body cannot make Omega-3 fats on its own, they must be obtained through food." For those who find fish unpalatable or difficult to prepare, choosing purified, concentrated Omega-3 that contains EPA/DHA fish oil, supplements such as CORE Boost Omega-3, ensure that their daily nutritional needs are met.
Just two CORE Omega-3 soft gels deliver more than 2,000mg of total fish oil and more than 1,000mg of combined clean and high-potency EPA and DHA to help support heart, brain and overall health. CORE Omega-3 joins CORE's existing line of Boosts—Burn, Cleanse, Build and Pro-Bio—and is available in 60 ct. bottles (MSRP $20).
When hunger or temptations strike while on-the-go, CORE Protein Bars satisfy in two decadent flavors, Chocolate Almond and Peanut Butter Brownie. CORE Protein Bars fuel and nourish active bodies with a blend of proteins, complex carbs and healthy fats. Each tasty 2.12 oz. bar delivers 18 grams of protein and fiber with only three grams of sugar. Both Chocolate Almond and Peanut Butter Brownie varieties are 100% gluten-free and available in boxes of 12 (MSRP $28).
Mark Macdonald, international fitness and nutrition expert and New York Times bestselling author, is the co-creator of the CORE Program and is a spokesperson for the products. He describes the CORE Protein Bars as a perfect way for people to stay on plan when they can't prepare a meal ahead of time.
We are all busy and one of the biggest casualties of limited time is that we skip meals, Mark said. Skipping meals causes havoc with our blood sugar levels and waist line. This is exactly why we created the CORE Protein Bar.
The CORE Protein Bar is a great tasting bar that delivers three crucial nutritional needs for your body: 1) a balance of protein, carbs and fat to keep your blood sugar stable and waist line in check; 2) high in fiber to keep you satisfied longer between meals; and 3) quality ingredients to help optimize your results.
The entire CORE Program line, including signature Vanilla Bean and Double Chocolate Protein Shakes, are gluten free and free of artificial flavors, dyes, sweeteners and synthetic ingredients.
ABOUT THE CORE PROGRAM
The CORE Program simplifies weight management and provides consumers of all fitness levels with an effective guide for leading a healthy and fit lifestyle. CORE's premium products help a build a solid nutritional foundation for continued maintenance and success. CORE Protein Shakes provide active bodies with fast-digesting and slow-releasing proteins that help curb hunger and maintain a healthy weight. The Shakes can be used alone or with CORE Boosts that are customized to target specific health goals.