Total Life Changes Announces Its First Wave Of Six Figure-Monthly Earners
April 7, 2015
By Nicole Dunkley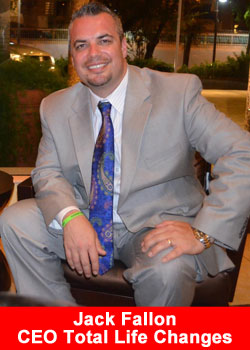 It was just three months ago when TLC announced the impact and success that Executive Ambassadors Kenny & Chante Lloyd, Gregg & Lenika Scott, and Erwin & Twiler Portis brought to the U.S. market. At that time, these very dedicated IBO's were extremely busy training their team members in order to duplicate their success. As a result, just one week ago, TLC announced William & Denise Lee as reaching the rank of Ambassadors.
Total Life Changes founder and CEO Jack Fallon summarizes this success in the following metaphor:
What we have seen in the past 16 months is kind of like a tsunami. Kenny & Chante Lloyd, Gregg & Lenika Scott, and Erwin & Twiler Portis set off a deep-sea earthquake and the tsunami effect was born. The first wave of success, this wave of freedom, has hit land and now these couples along with Stormy Wellington and William & Denise Lee are enjoying a six figure income monthly. This is truly a special time in our company's history.
I know firsthand the time and effort that they have put into the business and to see each of them now enjoying the financial rewards is just awesome. Three months ago I was excited because they were recruiting about 600 to 1,000 reps a week. Since that time, it has multiplied about five times that. We've had several weeks of 5,000 or more new IBO's and there is no sign of these waves slowing down.
This wave of financial freedom is contagious. Many new affiliates are joining TLC with no prior business experience or MLM experience and are having success; in as little as three months many reps are earning $1,000 – $2,000 monthly on a part-time basis. This is a movement that is being promoted heavily amongst TLC's elite IBO's.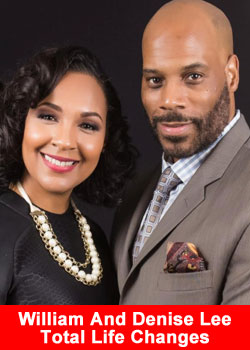 "We're not trying to make millionaires or sell a dream that is unachievable for the masses. We are offering a business opportunity, a partnership with TLC that promotes health, wellness and additional income that can help burn debt.
Whether you are a young college graduate looking to reduce the burden of student loans or a single mother with children trying to pay for braces, we have four incredible categories of products, plenty of business support and training coupled with a compensation plan that rewards one's efforts in three different ways," explains Executive Ambassador Lenika Scott.
Gregg and Lenika have also recently enjoyed a blessing in their lives; they just purchased a home and paid for it in cash. "I was almost in tears when I called Kenny the other day and told him that Lenika and I found a beautiful home, not a million-dollar mansion, but a home that will suit Lenika and I and our beautiful daughters very well and we paid for it in cash.
I could not have been able to accomplish this if it wasn't for Kenny and Chante introducing us to Total Life Changes just 16 months ago. You can't put a price on the freedom that this business has graced us with. We are truly grateful to the Lloyds and to CEO Jack Fallon for believing in us," expresses Executive Ambassador Gregg Scott.
In the past several months, TLC affiliates have been hosting opportunity meetings in cities across the United States. Hotel conference rooms and large ballrooms are being filled by hundreds of people listening enthusiastically to this recent growth, testimonies of weight loss, improved skin an additional income as a means to burn debt. Social media channels are blustering with personal weight-loss testimonies and 20 & 30-day health and wellness challenges.
"All of this recent growth has been fantastic. Witnessing the growth though social media and attending many of these events has been an incredible experience for me. But it has also provided us with many challenges. We have been working feverishly to communicate these challenges to our sales force.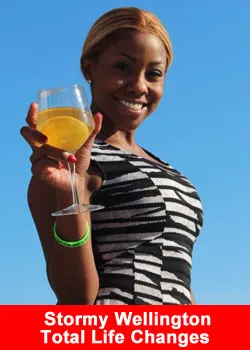 We have doubled and tripled our customer support team only to find out that it is still not large enough to handle this growth. Our phone support technicians have determined that there are 750 calls placed every five minutes, that's 9,000 calls an hour. Our recent purchase of customer support software is configured and we have agents fielding support tickets daily.
The data that we've been reviewing is very encouraging as customers and reps are getting timely feedback and resolved tickets. Soon this software will be available in our back office with a knowledge base and FAQ section that will allow users to resolve many inquires on their own. We've secured new manufactures and distributors for our flagship product, Iaso™ Tea to fulfill back orders. We've increased production of our line of skin care, which is also seeing a surge in sales.
There is still a lot of work to be done to support this growth. Our headquarters in Michigan anticipates moving to a new facility in July 2015. This new facility will allow for many more customer service agents and much needed office space. I think it is important for our customers and field reps to understand that we have an all-hands-on-deck mentality right now to support our company's growth and that we are doing everything that we can to support the growth of their personal business, explains Chief Operating Officer John Licari.
Vice President of North American Sales, Kenny Lloyd, has been a tremendous asset in terms of communicating this growth to the sales force. Several calls are hosted weekly by Kenny and many other leaders that are National rank and above to discuss these challenges and communicate the current state of affairs.
"Everything is coming together quite well. I expressed to Jack Fallon several months ago that we need to prepare for this growth and that is exactly what he did. He secured additional manufactures, purchased customer support software to offset the influx of phone calls and was very open and honest with regards to the time it may take to have everything working seamlessly. Production times have increased and orders are now being filled at twice the previous capacity.
Despite many of these anticipated growing pains, we are still building at an incredible pace. This first wave of six-figure earners is huge for TLC. We know that we are not even on the map of many top network marketers and that's ok. We want to be sure that we grow the right way. And what that means is providing timely support and training in order to build leaders within the teams we already have in place.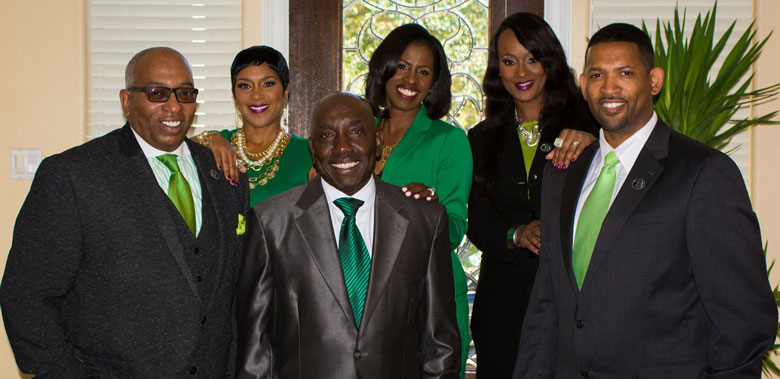 So far, this has been a key attribute to our overall growth and success. Just two weeks ago we announced 72 members reaching a new rank of executive director in the same week. That's just incredible to me. So we are going to be sure that we accept this growth and plan accordingly to maintain the integrity of Jack Fallon's vision," stated Kenny Lloyd.
Total Life Changes offers an amazing line of health and beauty products along with a great business opportunity. TLC was created by CEO Jack Fallon 15 years ago with a single product, Nutraburst, and has grown to include our Iaso™ brand of products like our popular Iaso™ Tea.
Our hybrid binary system allows IBO's of TLC to quickly be compensated for introducing new reps to our products and business opportunity. The opportunity for you to feel healthier and flourish financially is what TLC is all about! Join us in Atlanta this July to see it for yourself.