Younique Hits 195,000+ Distributors, $500 Million+ Forecast For 2015
April 10, 2015
By Team Business For Home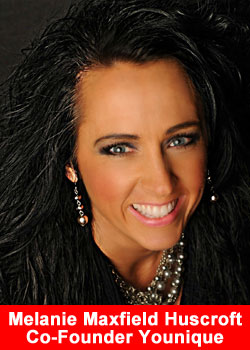 In approx 6 months Utah, USA based cosmetics powerhouse Younique products has added 96,000 distributors (Presenters) to its Sales Force, bringing the total to 196,000+ reps.
In February 2015 the company announced to have hit a $3+ million revenue day. In October 2014 monthy sales topped $35 million.
Since its inception in September 2012, Younique has earned increasing recognition for its bestselling product the original Moodstruck 3D Fiber Lashes.
We estimated the company will reach a sales volume in 2015 in the $500 – $600 million range, which could bring Younique worldwide in the Top 30 of Worldwide Direct Selling Companies.
Top distributors are female superstars as Shari Brown, Bri Richardson,Nichole Smith, Katie Thompson, Amber Voight and Whitney Husband among many others.
About Younique
USA cosmetics company Younique is on mission to uplift, empower, validate, and ultimately build self-esteem in women around the world through high-quality products. Products that encourage both inner and outer beauty as well as spiritual enlightenment while also providing opportunities for personal growth and financial rewards.
The company's product philosophy of Nature. Love. Science. ensures that its line of cosmetics and skin care products are always found at the intersection of the best that science and nature has to offer. Founded by a brother-sister team—Derek Maxfield and Melanie Huscroft—Younique's mission is to Uplift, Empower and Validate women.