All'Asta Recognized Rising Star By DSA, 352% Sales Increase
June 7, 2015
By Team Business For Home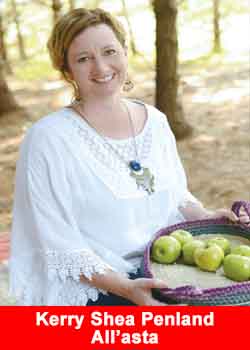 The Rising Star award recognizes up-and-coming direct selling companies that are dedicated to achieving a high standard of excellence in business opportunities and performance.
All'Asta was recognized for this achievement during the annual DSA Awards Gala in San Antonio, Texas on June 2, 2015.
"The Rising Star recipient must show a well rounded business strategy, a consistent pattern of growth, excellent prospects for continued success, a strong commitment to the DSA Code of Ethics, and an equally strong support of charitable giving as well as humanitarian and environmental efforts and initiatives," said DSA President Joseph Mariano upon presenting this award to All'asta.
Kerry Shea Penland, Founder and CEO of All'asta, said this upon accepting the award for this achievement:
"We are proud of our business and unique party that allows our guests, our hosts and our consultants to be winners at each home party. We have built fun into our party with the silent auction that allows everyone to participate and share their story. But most of all we are so proud of our Home Office team and more importantly, our amazing field of consultants who are successfully growing their businesses and who have worked so hard to make this possible."
All'asta has indeed shown success and growth in the direct selling arena as a ground-floor business opportunity for it's consultants. In 2013, All'asta saw increased sales revenue by 513%. By the end of 2014 the increase was 231% in number of consultants, and an increase in sales revenue by 352%. It's 2015 sales are trending to increase by an additional 213% from last year and its consultant base has once again already doubled.
About All'asta

Kerry Shea Penland, Founder of All'asta and resident of Granville, Ohio, saw an opportunity to provide a fun social forum for people to gather and share their once loved items in a silent, in-home auction.
Add to that a venue for up-and-coming artists, craftsmen, and "makers" to introduce their goods and it is easy to see why All'asta events are growing all over the country. The concept is powered by a team of independent Consultants across the country who are learning the personal and financial benefits of being entrepreneurs with a strong support structure. For more information about All'asta visit https://www.allastaparty.com.