ForeverGreen Worldwide Corporation Announced Company Rebrand
June 30, 2015
By Nicole Dunkley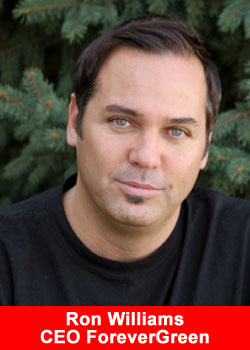 ForeverGreen Worldwide Corporation (OTCBB: FVRG), a leading direct marketing company and provider of health-centered products, has released a company-wide rebrand.
Officially unveiled at the company's launch event in Las Vegas, NV in May 2015, the new brand image of the company boasts a cohesive and modern look and feel that conveys a streamlined approach to the company's platform, product lines and overall strategy. It was developed to align and individually showcase each of the company's three proven pillars: FGXpress, Farmers Market, and U of YOU.
FGXpress is the ForeverGreen growth engine. It is a model that allows anyone in the world to launch a global business, using a group of effective products that are easily shipped and shared. The Farmers Market is the company's newly-launched retail customer program that features a broad array of high-quality health and wellness products.
It allows Members in certain markets to own an online health store and market to retail customers at competitive pricing. Finally, the U of YOU, championed by ForeverGreen CEO, Founder & Chairman Ron Williams, is a multi-sensory personal development experience designed to inspire people to live life by design, rather than default.
The refreshed ForeverGreen look and feel includes new inner and outer product packaging for each of its products, an enhanced corporate website, two new replicated websites, updated digital collateral materials, and a magazine. In addition to releasing the newly-branded mediums in English, ForeverGreen is implementing the updates across all the various languages and markets it supports globally.
"We are thrilled to unveil our new brand to the world," said Ally King, Director of Marketing. She continued, "The new brand image was developed over months of discovery and revision, and was specifically designed to showcase our unique identity and culture. Not only has the new brand image of ForeverGreen provided our Members a renewed sense of pride and stability, but we are confident it will enhance and solidify the company's presence throughout the industry."
About ForeverGreen
ForeverGreen Worldwide Corporation develops, manufactures and distributes an expansive line of all natural whole foods and products to more than 200 countries around the world, including their new global offerings, PowerStrips, Solar Strips and Beauty Strips, a series of Farmers Market products and a personal development program.
To learn more, visit https://www.forevergreen.org
Forward-Looking Statement
This press release contains certain forward-looking statements. Investors are cautioned that certain statements in this release are "forward-looking statements" and involve both known and unknown risks, uncertainties and other factors. Such uncertainties include among others, certain risks associated with the operation of the company described above. The company's actual results could differ materially from expected results.