Javita Begins Operations In Philippines
July 6, 2015
By Tina Williams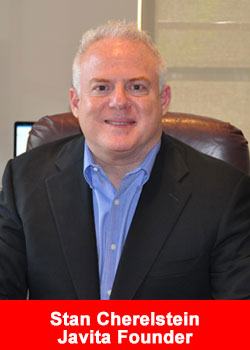 Javita, the premier healthy coffee and beverage company, is pleased to announce that it will begin operations in the Philippines on July 2, 2015.
Javita's Founder and President Stan Cherelstein said beginning operations in the Philippines is an exciting step for Members and the company as Javita continues to grow not only in the U.S., but internationally as well.
During the past year, demand for our products and business in the Philippines has far exceeded expectations, said Cherelstein. To continue this growth we have opened a warehouse to make delivery times and costs to our Filipino Members much more efficient.
Products available in the Philippines include Javita's flagship Burn+Control coffee, Energy+Mind coffee and Lean+Green tea. Other products are expected to be available within the next 60 days.
The Philippines is our first market in Southeast Asia, and we will use this as our launching point into other markets in the region, Cherelstein said.
The Philippines Direct Selling market generates in excess of $1 billion in annual sales, according to the World Federation of Direct Selling Associations.
Direct selling businesses are growing strongly in the Philippines and we will rely on the quality of our products to continue to attract and build strong relationships in the Filipino market, said Cherelstein.
About Javita
Javita, with global headquarters in Boca Raton, Florida, is a company committed to changing the lives of millions of people by bringing together healthy coffee and other beverages with direct selling. Javita offers healthy, unique, great tasting products and an incredible business opportunity that can enhance people's lives – one cup at a time. The company has offices and warehouses in North America, Europe and Asia and does business in more than 30 countries globally. Millions of people already have coffee in their life, Javita gives you coffee for your life.