Arbonne Announces 2015 Holiday Collection
September 2, 2015
By Team Business For Home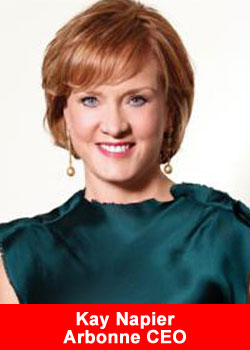 Arbonne International, LLC (Arbonne) has introduced its Holiday 2015 collection of limited-edition seasonal products for "Making Futures Bright" this festive time of year.
From botanically based lip care and hand lotion for $15 and under — to special gift sets and vibrant holiday makeup — there are gifts to fulfill every wish list. With exclusive skin care, cosmetics and scented bath and body offerings, Arbonne Holiday 2015 has formulas for family, friends and beyond.
"In celebration of Arbonne's 35th anniversary, the 'Making Futures Bright' collection includes popular classics plus some amazing new products that really elevate this year's Holiday line and reflect our ongoing commitment to introducing beneficial products for the whole family," said Michael D'Arminio, Arbonne Sr. VP and Chief Creative Officer. "This holiday, Arbonne is all about formulas that help you look gorgeous and are good for you, too."
Highlights of the 2015 Arbonne Holiday line
Available through December 31, 2015, while supplies last.
$15 and Under
Pineapple Papaya Moisturizing Lip Balm
A tropical twist to lip hydration, with a hint of color and fruity scent. $15.00
Pomelo Grapefruit Shea Butter Hand Lotion
A single tube of Arbonne's rich lotion formula scented with notes of pink grapefruit, meyer lemon, sugared berries and iris petal. $14.00
Gift Sets
MerriMint Hand Care Duo
This set includes an invigorating minty MerriMint Hand Wash, a Moisturizing Hand Lotion that smooths with the power of sunflower seed oil and a ceramic caddy. $46.00
Good Cheer Shower Gel Set
These shower gels leave skin feeling nourished and looking refreshed; three classic scents: lively Ginger Citrus, invigorating Mandarin Pomegranate, and comforting Fig Blossom. $42.00
Pampermint® Foot Care Gift Set
Go toe-to-toe with this exhilarating duo that features our classic scent of the season. Set includes an exfoliating Foot Scrub and a rich moisturizing Foot Cream, both formulated with a soothing balm mint extract. $42.00
Tahitian Coconut Lip Therapy Set
An aromatic duo that includes a deliciously scented coconut Lip Smoother and a coconut Salve. Together, this pair exfoliates and softens dry lips with the power of grapeseed oil, shea butter and coconut oil. $48.00
Pineapple Papaya Gift Set
Escape to an island paradise with our bath and body products bursting with a fruity, naturally derived fragrance blended with an essential oil. Set includes: Shower Gel, Body Lotion and Moisturizing Lip Balm. $45.00
Shea Butter Collection Hand Lotion Trio
Silky soft skin is in good hands. Includes two new scents, Coconut Blossom and Pomelo Grapefruit, plus our original Shea Butter. $38.00
ABC Arbonne Baby Care® Little Bundles Set
Wrap up these minis that give extra-gentle care to babies, the most precious gift of all. Includes: Hair & Body Wash, Body Lotion, Sunscreen Broad Spectrum SPF 30 and Diaper Rash Cream. $48.00
Holiday Hues
It's A Long Story® Mascara Royal Purple
A high-performance lengthening mascara that is deep on color and creates longer-looking lashes. $36.00
Sugar Plum Baked Eye Shadow Palette
Four metallic, mineral-infused holiday eye shadows that can be applied dry for a soft impact, or wet for more intense effects. $55.00
Kiss At Midnight Lip Conditioner Trio
Lip conditioners with a hint of color hydrate to help smooth the appearance of fine lines. Three ready-to-wear shades: Peach, Pink and Berry. $40.00
Sweet Treat
Arbonne Essentials® Peppermint Cocoa Fit Chews
Delicious seasonal Fit Chews provide a great-tasting boost throughout the day. $30.00
Arbonne products are vegan, formulated without gluten, dermatologist-tested and allergy-tested safe. All Arbonne products can be purchased through Arbonne's extensive network of Independent Consultants, or online at www.arbonne.com.