Youlab Global Attracts Industry Leader, Chris Oliver
September 1, 2015
By Nicole Dunkley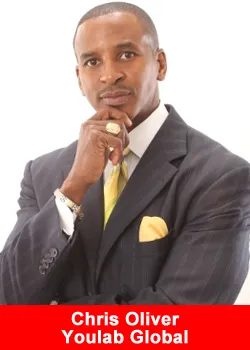 Ageless Living social commerce company, Youlab Global, has announced that direct selling market veteran, Chris Oliver, has joined its company as an Independent Executive.
Having built an admirable career in social commerce for nearly three decades, we are thrilled to be welcoming Chris to our team, said John de Vries, Founder and CEO of Youlab Global. We are confident that he will play a pivotal role in our continued success.
With a strong work ethic guiding him, Oliver became one of the youngest Senior Vice Presidents at a financial services company by the age of 23. He was then exposed to a new company leading the deregulation of the telecommunication industries. During his 11-year tenure at the company, Oliver hit the top level of RVP as an individual in 10 months, the fastest in company history and held that record for ten consecutive years, in addition to helping grow a team of more than 40,000 partners.
Most recently, Oliver served in the Gourmet beverage industry, where he achieved one of the top positions, in addition to qualifying as a $100k, $250k and $500k Ring Earner.
As a result of his continued success, Oliver has been featured in Fortune, Success, Network Marketing Lifestyles and more.
ABOUT YOULAB GLOBAL:
Youlab Global is an Ageless Living company guided by Vision, Belief, Integrity and Passion. Our products allow you to FEEL the results and work from the Inside Out. We are a social commerce company with products marketed through independent distributors.