Brazil's Natura Cosmetics 2015 Third Quarter Profit Down 39%
October 24, 2015
By Nicole Dunkley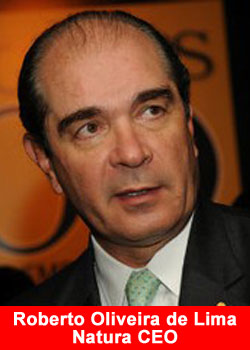 Brazil's Natura Cosmeticos SA third-quarter profit posted a 39 percent drop in quarterly profit, reflecting unfavorable conditons in the brand's domestic market.
On the back of lagging sales, higher taxes and currency depreciation in Brazil, where revenue dropped nearly 10 percent, profit fell 39 percent to 132 million reais (US$34 million).
On average, analysts had estimated profit of 190 million reais. The results also include a provision to buy the remaining 29 percent of Aesop, Natura's Australian subsidiary. The retail brand now has 120 stores in 18 countries, up from 94 stores in 12 countries a year ago.
The beauty enterprise reported net revenue of 2 billion reais (US$513 million), up 6.9 percent from the third quarter of 2014. Earnings before income, taxes, depreciation and amortization dipped 6.4 percent to 400 million reais.
Revenue from Natura's international operations, including France, Latin America and Aesop, spiked 75.8 percent from a year earlier. All told, sales outside Brazil accounted for 31.8 percent of revenue, up from 19.3 percent in the third quarter of 2014.
About Natura Cosmetics
Natura Cosmetics is Brazil's largest company in the personal care industry, perfumery and cosmetics and also in the segment of direct sales. With our headquarters in Cajamar (SP), we have strong presence in Latin America with operations in Argentina, Chile, Mexico, Peru, Colombia and France. Through distributors, our products also come to Bolivia. The structure is completed with eight distribution centers in Brazil and six in international operations that handle about 62,300 requests for NCs per day.