Vemma Europe In Liquidation – Will Be Rebuilt
October 16, 2015
By Team Business For Home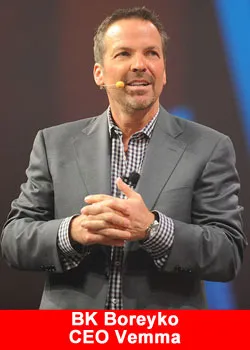 Vemma Europe, a joint venture based in Ierland and operated through Poland is in liquidation.
BK Boreyko, one of the owners voted against the liquidation however was outnumbered by his european partners.
According to an email to the european customers and distributors it will be rebuilt.
Bk Boreyko, CEO Vemma:
I'm sorry I haven't been in more communication with you during these past several weeks. With the recent challenges here in the US, the team has been focused on getting these operations restored and relaunching the US market. That work is almost complete.
Now our focus is on the European market. The decision was made to place the company into liquidation. I apologize for not being able to step in and take over operations, but the pressing challenges the US market required me to focus all of my energy here. Those efforts have begun to pay off with the re-launch of Vemma.
I feel it's important that I begin to share my thoughts with you regarding my plans for the future of Vemma in Europe on a more regular basis. I want to rebuild the Europe market, bringing this new Vemma model to you. Obviously this can't be done without your help. This will take time to develop; we're talking months, a lot of work and a lot of capital.
We want to move as quickly as possible, but I also don't want to create any false hope on things happening quickly. We are in the planning stages now on how we can make this a reality and as I receive more information, I will keep you informed. I know the waiting has been extremely unfair to both you and your customers, but I am confident that we are on the threshold to rebuild the European market again. I just want you to know that my parents taught me that with every challenge there are hidden opportunities. You just have to look for them, and work hard to make them a reality.
A big part of my strategy for re-launch of the US and Canada markets was to create a more consumer friendly company and we did that with the input of the field leaders. Our new pricing model reduced the price dramatically on our most popular products and it doubled the discount for those customers and Affiliates that enjoy the Auto Delivery program.
The thought process I shared with the Vemma field leadership was three fold. First, we could attract twice as many (or more) new customers with lower prices while maintaining the same ultra-premium formulas and quality. Second, we could reactivate twice as many former customers with the lower prices. Lastly, retention is the key to building a long term business and this one dramatic price reduction move may actually allow us to accomplish just that better than ever before. For those of you expecting to see me in Munich this weekend, I'm sorry, but we are going to have to postpone that event. We will be rescheduling a re-launch event as soon as plans are finalized. Now that the US market is very close to a complete re-launch, my team will begin working very hard to bring these products back to you and your customers. Don't forget about us and I'll never forget about you!
I appreciate you all,
BK Boreyko