Modere Announces Senior Management Appointments
February 9, 2016
By Team Business For Home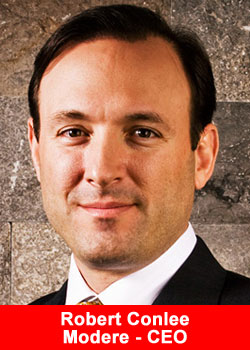 Modere, the first social retailer to create a safe and forward-thinking approach to overall wellness, today announced the appointments of Josh Kirschbaum as Chief Operations Officer and Brad Christensen as Chief Information Officer, effective immediately.
Robert Conlee, Chief Executive Officer of Modere, said,
Brad and Josh's extensive knowledge and industry expertise will be instrumental as we accelerate the growth in our business and realize the global potential of the Modere brand. Their experience will strengthen our ability to execute Modere's transformational vision and further support our passionate social marketers around the world.
Together, we will promote health and wellness through our 'Live Clean' brand philosophy, and I welcome them to our team.
Modere has a category-leading portfolio, innovative social retail business model and best-in-class global market delivery, said Mr. Christensen. I am excited about this opportunity and look forward to developing the digital, social media and business application technology tools that will best position the company for its next phase of industry disruption and growth, while also enhancing the business opportunities for our social marketers.
Mr. Kirschbaum said, I am delighted to join the Modere team during this exciting time and look forward to leveraging my consumer products expertise to drive global growth, create operational efficiencies and support Modere's customers and passionate social marketers around the world.
Through my commitment to Modere's 'Live Clean' paradigm, we will continue to uphold the standards of responsible ingredient sourcing and innovation through the combination of science and nature.
Modere is a portfolio company of Z Capital Partners, L.L.C., the private equity management arm of Z Capital Group.
About Josh Kirschbaum
Josh Kirschbaum is a seasoned executive with tremendous operating expertise in the health and wellness and personal care industries. He most recently served as the Chief Operating Officer at Gilchrist & Soames, where he led a team of individuals focused on supply chain, manufacturing, logistics and sourcing. Prior to joining Gilchrist & Soames, Mr. Kirschbaum was COO of NuWorld Beauty and served in various leadership positions at L'Oreal and Colgate-Palmolive.
About Brad Christensen
Brad Christensen has more than 25 years of information technology experience. Mr. Christensen has successfully led all aspects of software engineering, design and development, technical product management, enterprise resource planning and global infrastructure for companies such as Novell and FamilySearch.org.
About Modere
Modere offers a category-leading portfolio of 'Live Clean' lifestyle essentials— beauty & personal care, health & wellness, and household products that are equal parts safe, high performing, and beautifully designed. At Modere, we create more than just products—we create meaningful experiences. We believe modern health involves Live Clean: pure nutrition, a clean environment, and safe ingredients across all products: consumable, topical and household. Modere brings a holistic approach to well-being and its products reflect a commitment to excellence and innovation, with tested formulas proven around the globe for more than 25 years.
About Z Capital Group
Z Capital Group, L.L.C., together with its subsidiaries (collectively, Z Capital), is a leading global alternative investment manager with approximately $2.3 billion of regulatory assets under management with offices in New York, NY; Lake Forest, IL; and Zurich, Switzerland.
Z Capital manages opportunistic, value-oriented private equity and credit funds. Z Capital operates in an integrated manner, yet has distinct business platforms of private equity and credit funds. Our principals have applied this investment philosophy for over 20 years, deploying capital across the balance sheet of industry leading businesses and seeking to create value for our investors throughout economic cycles.
Z Capital's investors include prominent global sovereign wealth funds, endowments, pension funds, insurance companies, foundations, family offices, and other institutions in North America, Europe, Asia, Africa and the Middle East.