4Life Peru Opens New Office In Lima
March 3, 2016
By Nicole Dunkley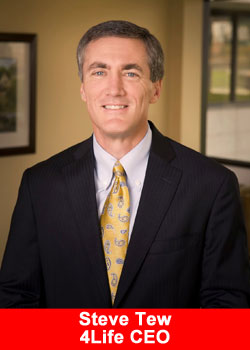 4Life executives and distributors recently gathered in Lima, Peru to commemorate the opening of the new 4Life office.
The office ribbon-cutting ceremony was followed by a business rally that attracted over 900 attendees at the Auditorio del Colegio Médico del Perú that evening.
Corporate executives in attendance included President and CEO Steve Tew, Chief Operating Officer Danny Lee, Vice President of Field Development for Spanish Markets Deborah Dixon, Senior Director of International Daniel Taylor, and 4Life Peru General Manager Manny Castillo.
Many distributor leaders attended the event, including Platinum International Diamond Dr. Herminio Nevárez and local International Diamonds.
Castillo: "We are beginning a new chapter with the opening of this office. I am confident that 2016 will be a momentous year for 4Life Peru."
Speeches during the event highlighted the history of the company in Peru and emphasized the importance of the new office for growth in the region. Corporate executives edified distributor leaders who have built their businesses in Peru.
Tew: "The history of 4Life in Peru has been marked with distributor advancements, sales records, and outstanding growth. This new office will offer distributors even more opportunities to grow their businesses and share 4Life products and the business opportunity with people throughout country."
About 4Life
In 1998, 4Life Founders David and Bianca Lisonbee launched the company's flagship immune system support product, 4Life Transfer Factor. As the first network marketing company to do so, 4Life's leading group of doctors, scientists, and researchers continue to advance immune system science with innovations in product formulation, production standards, delivery methods, and more. Today, people in more than 50 countries enjoy the immune system support of 4Life products.