Mannatech Reveals New Company Brand
April 8, 2016
By Team Business For Home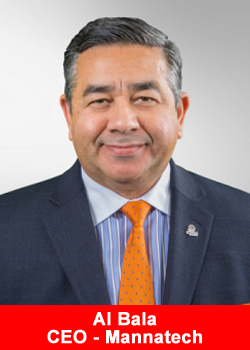 Mannatech®, Incorporated (NASDAQ: MTEX), a global health and wellness company committed to transforming lives to make a better world, today has revealed its new brand to thousands of customers and independent sales Associates from around the world at its annual conference, MannaFest, in Dallas, Texas.
"We are thrilled to reveal our new brand to the world. The new brand is designed to match how our loyal customers and Associates feel about who we are, as well as where we are headed," said Mannatech's CEO and President, Alfredo "Al" Bala.
"Mannatech's new brand encompasses our heritage, personality and perceptions plus the benefits we provide to others. The rebrand is part of a number of new initiatives underway that will reshape the company.
The new Mannatech has become the place to be in the direct sales industry because Mannatech is transforming lives all around the world."
Mannatech's rebrand has impacted nearly every area of its operations in order to be more modern, global and competitive. New branding changes include a new brand identity, focused positioning, product packaging, sales tools, apparel, renovations to the corporate office and an updated website. The new brand also provides a substantial and compelling story to support Associates' efforts to share the products widely.
The new brand visual equity replaces the former dark green and gold colors with more contemporary, nature-evoking blues and light greens. The new Mannatech brand identity, which replaces a script "M," has a clean, timeless "M" design with arches that emerge from the "M" to reflect a sense of growth and renewal.
The new brand is based on company perceptions derived from extensive qualitative and quantitative research with Mannatech customers and Associates. The research revealed that many people have received a profound, transformational wellness experience through Mannatech's innovative glyconutrition products, which include wellness, fat loss, skincare and home categories.*
These products are made possible with Mannatech's team of disciplined scientific innovators who pioneered the benefits of glyconutrition for its products before and better than anyone else.
Additionally, the company offers the possibility for freedom, security and independence through its business opportunity, by enabling lives to be changed through personal development and by providing a tangible way to give back to those in need through the M5M? Foundation.
"The new brand was a collaborative effort where we sought to reveal who and what Mannatech is truly about," said Joel Bikman, Mannatech's Senior Vice President of Sales and Marketing.
"The voices of our customers, Associates and employees were all taken into account so we could show what we believe in and what is at the heart of Mannatech's mission. The visuals and, more importantly, the new brand story, are a true reflection of this company's values and what we deliver each day. So when we say that we are about transforming lives and making a difference in the world, it has real meaning."
To begin transforming your life or the lives of those around you, please visit Mannatech.com.
*This statement has not been evaluated by the Food and Drug Administration. These products are not intended to diagnose, treat, cure or prevent any disease.
About Mannatech
Mannatech, Incorporated, offers a profound wellness experience through a financially rewarding opportunity that makes a difference in the lives of people across the world. Through its innovative glyconutrition products, Mannatech transforms lives, providing an unprecedented level of natural wellness, freedom and purpose.
With more than 20 years of experience and operations in more than 25 countries, Mannatech is committed to transforming lives. For more information, visit Mannatech.com.