QNET Receives Membership From The Direct Selling Association Of The Philippines (DSAP)
July 9, 2016
By Nicole Dunkley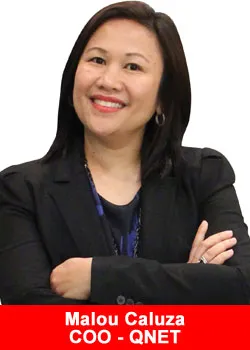 At an eye-opening Public Forum themed 'Transforming The Entrepreneurial Landscape' at the SGV Hall of AIM Conference Center in the Philippines , QNET Philippines received a prestigious Certificate of Membership from the Direct Selling Association of the Philippines (DSAP).
The certificate was awarded in recognition of QNET's compliance with the direct selling industry's regulations and requirements.
The DSAP Public Forum was attended by direct selling experts, representatives from the Department of Trade and Industry (DTI) and the National Bureau of Investigation (NBI), along with many legitimate Direct Selling Companies including QNET.
The Public Forum discussed at length about a myriad of topics including actions of the NBI to address Ponzi schemes and illegal pyramid schemes, unethical practices in Direct Selling and issues about corruption in government and private sectors.
The highlight of the forum was the announcement of DSAP's 8 point test to distinguish legitimate direct selling business from illegal pyramid schemes and unregistered investments. QNET passes this test with flying colours.
During the forum, DSAP also acknowledged 9 out of its 31 members who were able to fully comply with its 2016 regulations and requirements by awarding them a certificate. QNET Philippines Chairman General Dioscorro E Yoro received the award on behalf of QNET.
The Direct Selling Association of the Philippines is passionate about taking a proactive stand in regulating direct selling companies and in educating the public about direct selling through sublimely curated public forums and anti-pyramiding education campaigns.
About QNET:
As a prominent Asian direct selling company, QNET provides a range of products that are offered through the e-commerce platform by Independent Representatives (IRs) in over 100 countries. The company also has offices and agencies in 25 countries worldwide, and more than 50 stockists, apart from localized operations or franchisees in a number of countries.
QNET is a member of the Direct Selling Association of Malaysia, the Direct Selling Association of Singapore, Direct Selling Association of Philippines, The Direct Selling Association of Indonesia, the Hong Kong Health Food Association and the Health Supplements Industry Association of Singapore among others.
QNET is also active in sports sponsorships around the world, including football (Direct Selling Partner of Manchester City Football Club), Formula One, badminton and more, due to the company's strong belief that the drive, passion and teamwork of sports mirrors that of QNET. For more information, please visit QNET's website at www.qnet.net.