ForeverGreen Develops Global Delivery System
January 18, 2017
By Team Business For Home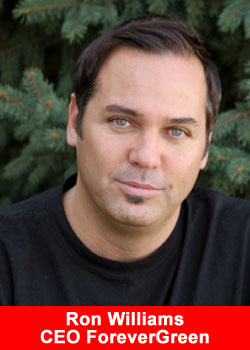 Previously Limited Products Will now be Available Worldwide.
ForeverGreen Worldwide Corporation (FVRG), a leader in the direct marketing industry and provider of unique health-centered products, announced today that it will begin to transition several existing products into the global Xpress model. FrequenSea, a flag-ship product will be the first product changed to the model, as FrequenSea Pro, which will become available this spring.
The currently bottled formula will be released in a powder format, expanding its customer range globally.
FrequenSea Pro will be an upgraded and improved version from FrequenSea and will be another great product in the revolutionary global Xpress model.
As a company we have been extremely focused on putting more effort into the research and development of the global Xpress model, commented ForeverGreen CEO, Ron Williams.
We could not be more excited about the future of the company and its great new products.
Because of its conversion to our unique Xpress model we go from roughly 12 markets to customers worldwide.
About ForeverGreen:
ForeverGreen Worldwide Corporation develops, manufactures and distributes an expansive line of all natural whole foods and products to North America, Australia, Europe, Asia, Africa and South America, including their new global Xpress offering Prodigy-5.
Additional products include PowerStrips, SolarStrips and BeautyStrips. They also offer their North America weight-management line Ketopia, along with FrequenSea, a whole-food beverage with industry exclusive marine phytoplankton, immune support and weight management products, and Pulse-8 powdered L-arginine formula.
For more information on ForeverGreen's products, visit https://www.forevergreen.org